Second day of deliberations for jury in Webster trial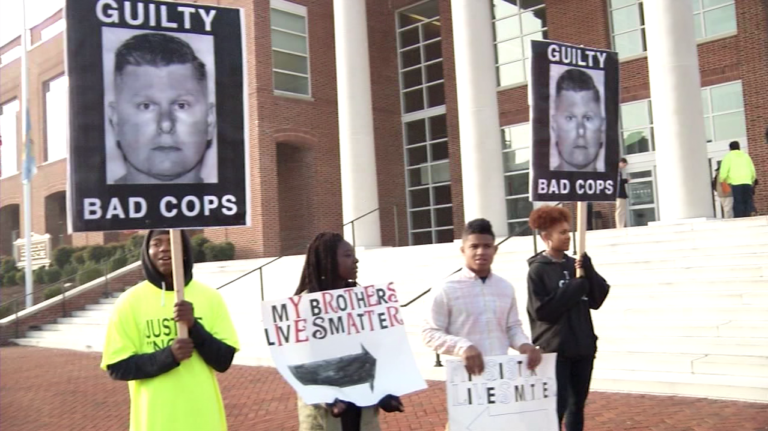 Monday was day five of Corporal Thomas Webster's trial. The Dover police officer is facing jail time for allegedly kicking a man in the face and breaking his jaw.
The jury was in their second day of deliberations on Monday and still did not reach a verdict. 
Outside the courthouse, there were several demonstrators. Many of them were carrying signs with Corporal Webster's face on it reading, "guilty, bad cops." Others were chanting "black lives matter."
Inside the building, more than forty members of the community including local civil rights leaders and church congregations were waiting outside the courtroom doors for a verdict.
The jury did asked for a dictionary definition of "gross deviation," or for the judge to explain it to them.
The judge noted that in the state of Delaware, there is no legal definition for the term. He told the juror's they need to use their "own knowledge" for that answer.
The length of the deliberation is making some community members nervous;  this includes the president of "Men of Vision and Value." The organization is a local group that focuses on combating neighborhood violence and engaging youth in the community.
Larry Bryant, president of M.O.V.V. says, "I'm concerned with it, but the bottom line is they saw the video. The video speaks for itself. The video shows the officer blatantly kicking the young man in the face. There's no right and wrong, it's wrong to do what he did. If I did what he did, you know where I'd be."
The jury will reconvene Tuesday at 9 a.m.