Schlee, Bears too strong for Sussex Tech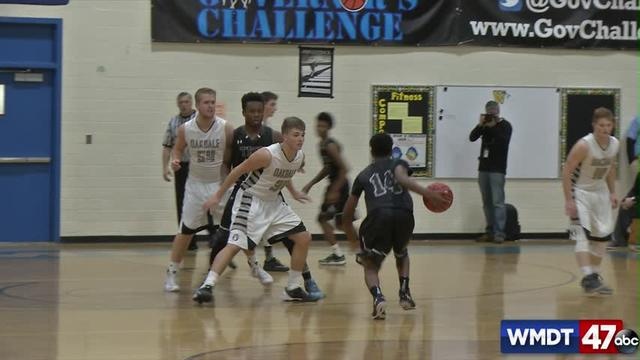 The Oakdale Bears got 30 points from junior forward Cory Schlee, and 38 total points inside the paint, as they cruised to a 66-54 victory over Sussex Tech on Monday night at Wicomico High School at the Governor's Challenge.
Oakdale led 33-29 at the half, and came out in the third quarter to dominate, including 9 straight points by Schlee. Schlee finished 10-18 from the field, and pulled in 10 rebounds to go along with 3 assists. Brendan Ziegler and Sean McGaughey also put in 11 points a piece for the Bears. Tech was led by Brandon Palmer and Justin Hill, who scored 13 points a piece.
The Ravens will now go on to take on Milford Mill on Wednesday at 3 p.m. at the Wicomico Youth and Civic Center.