Md. lawmakers eye sports betting regulations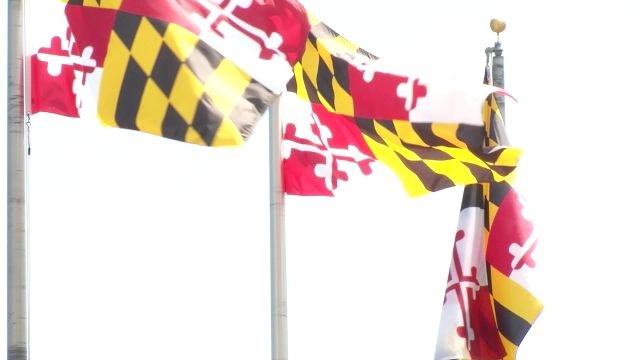 A panel discussion on the concerns over daily fantasy sports betting was postponed Monday but in light of a recent decision to constitute daily fantasy sports games as gambling and illegal in New York, folks say regulations may be something to eye.
A Maryland legislative panel, known as the Joint Committee On Gaming Oversight, is made up of eight members. Their goal is to examine the status of the state's gaming program and the implement new laws related to gaming.
Maryland Comptroller Peter Franchot says the explosive popularity of daily fantasy sports betting sites like FanDuel and DraftKings is why the state needs to eye regulation.
Unlike traditional fantasy football, these sites do not require season-long commitments.
"Well we're talking about people putting thousands of dollars into betting action that can be very repetitive every day instead of every season and so people can quickly get into financial trouble." Says Comptroller Franchot.
While no lawsuits have been reportedly filed, he says the state should look into the legality of these operations.
Luke Rommel, an attorney with Otway, Russo & Rommel in Salisbury, says these daily fantasy games have been defined as games of skill which is why they are technically considered legal in Maryland.
"It's almost identical to March and April when people have their basketball brackets that go passed around. Typically that's not legal." He explains, "Now, is the state going to regulate that aggressively? Or prosecute people for their office pool? Probably not."
Even so, Comptroller Franchot says any oversight on sports betting needs to be looked at from the perspective of the citizens.
"We want to make sure these companies are legal. We want to make sure that Marylanders. There are probably hundreds of thousands of who are betting on these internet sites..that they're protected, so they're not just getting ripped off." Explains Comptroller Franchot.
47 ABC has reached out to both FanDuel and DraftKings for a comment. A DraftKings spokesperson says daily fantasy sports are as legal now as they have been since Maryland residents first started playing them more than 7 years ago.
In a statement, Sabrina Marcias says "We look forward to working collaboratively with legislators and regulators to ensure thoughtful and appropriate consumer protection measures are in place."
Emily Bass, a representative from FanDuel, tells 47ABC the company welcomes government regulation. Bass says CEO Nigel Eccles has been "calling for strong common sense, enforceable consumer protection requirements to ensure its continued growth and success."
According to Comptroller Franchot, there is a meeting expected to be held Thursday in Annapolis on this very topic.