High Point uses strong inside game to topple Snow Hill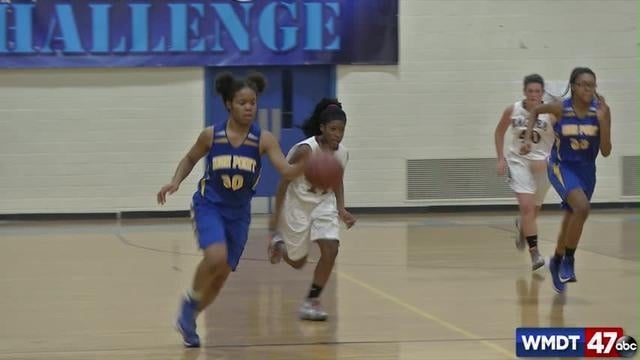 The Snow Hill Eagles girls basketball team fell 52-32 to High Point in their first game of the Governor's Challenge at Wicomico High School Tuesday afternoon.
High Point finished with 42 points in the paint, to Snow Hill's 20, with forward Oluwadamilola Oloyede leading the way with 30 points, and pulling down 12 rebounds in the win. Oloyede shot 12-20 from the field, and went 6-7 from the free throw line.
Dishon Wise scored eight points to lead Snow Hill, while Dajsai Shockley pulled scored 6 points and pulled down 4 rebounds.