Harbeson couple arrested for murder by abuse of infant son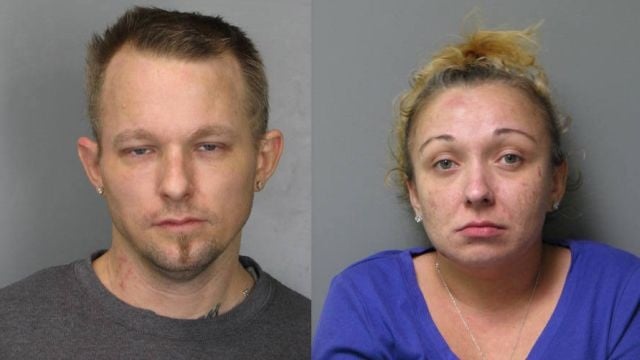 A Harbeson mother and father have been charged, after Police say their infant died of injuries sustained in their care.
Delaware State Police say back in May, Paramedics and Emergency Medical Services responded to a home on Harbeson Road, after a 911 call came in stating that the man's 3-month-old son was suffering from a seizure and was barely responsive. The baby was then rushed to Beebe Healthcare in Lewes, before being flown to A.I. DuPont Children's Hospital.
He was then apparently admitted in critical condition due to multiple broken bones and a serious head injury. Police say the infant, Aiden Hundley, stayed on life support for five months, until he died on September 22. He was 8-months-old.
According to the report, an autopsy conducted by the Delaware Division of Forensic Science ruled the death a homicide due to blunt force trauma to the head. Police say during their investigation, they also found that Aiden had suffered numerous injuries that occurred over the two months he was in the care of his parents, Doyle Hundley Jr., 37, and Casey Layton, 28.
Neither Hundley nor Layton could apparently provide an explanation for the injuries. The two were reportedly the sole caregivers of the baby. Police say the injuries were so severe, that they would have been obvious to any caretaker.
On Thursday, after the case was reviewed by the Delaware Attorney General's Office, Detectives say they arrested Hundley and Layton at their Harbeson home. They were then charged with murder by abuse first degree, and a felony count of endangering the welfare of a child knowingly act in a manner likely to injure thus causing death. Both parents are now being held on a $106,000 bond by the Delaware Department of Corrections.
Police say another two and a half-year-old son of the couple has been placed in the care of the Delaware Department of Services for Children, Youth and their Families, and did not appear to have been harmed.