Downtown Cambridge installing surveillance cameras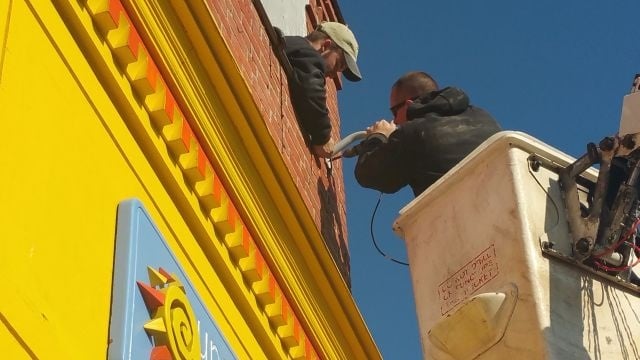 Downtown Cambridge has installed several cameras in the downtown area to beef up surveillance.  Cambridge Main Street has partnered with local businesses to set up the cameras for increased security.  The goal: to deter criminals.
Cambridge has always had the perception of a high crime area says Cambridge Main Street Executive Director Brandon Hesson.  Over the past few months, a few high profile robberies have only added to the negative stigma that Hesson says is outdated.  The cameras have been a focal point to help give toursits more sense of security when shopping.
The idea began early in 2015, well before the high profile robberies occurred over the summer.  Dorchester County already had the infrastructure to support the camera systems – which can be monitored live or reviewed in the past. 
Downtown security will be an ongoing project for Cambridge Main Street.  Hesson uses the old analogy it takes more than one tool to build a house.  He says that everyone has a part – including reporting suspicious behavior if anyone sees it.