Two indicted, two others charged after Salisbury shooting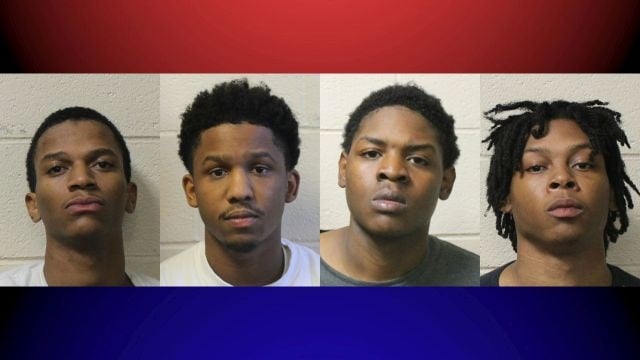 According to court documents obtained by 47 ABC, Tavian Simmons and Ryshawn McCloud both face a slew of charges related to an incident last month.
It all began at UMES, where Simmons, McCloud and two others were allegedly fighting with the two victims. Reports say the six men met up again later that night on Liberty Street in Salisbury and that's where another fight apparently broke out.
That's when court documents say Simmons allegedly grabbed a rifle, fired three shots into the air, and chased the two victims before reportedly shooting them. Simmons and McCloud were indicted on 36 counts Monday, including first degree attempted murder.
The two other suspects in the car were reportedly identified as Morgan Hudson and Jamoni Wheeler. They are also facing multiple charges including first degree attempted murder.
McCloud and Simmons are being held without bail. Hudson is being held on $250,000 bond and Wheeler was released after posting bond.
According to Officials with UMES, none of the six people involved are students.