Somerset Co. bringing back diabetes prevention program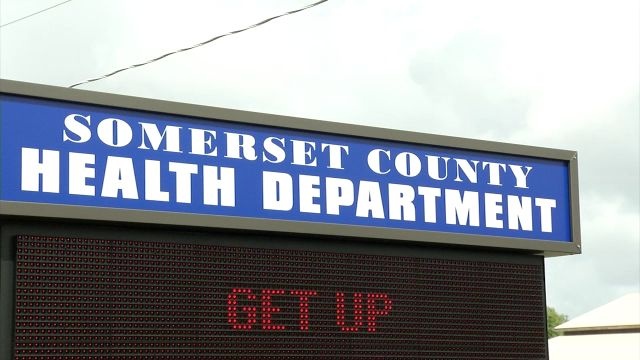 After a year without funding in Somerset County, a program aimed to prevent Type 2 Diabetes is back thanks to a four-year grant.
It's called the National Diabetes Prevention Program, which is offered through the CDC. The 16-week program is followed by six months of follow-ups.
According to Crystal Bell, the Community Health Educator at the Somerset County Health Department, the goal is reach out to the population at high risk of developing type two diabetes. That's when the human body does not use insulin properly, and it's often linked to lifestyle habits.
"We actually work with them to provide the one on one support to identify ways to eat healthier, ways to adapt a healthier lifestyle…not only adopt it but to actually sustain it." Explains Bell.
Bell says Medicaid recipients are eligible for the program but there are also other risk factors.
"They have to be identified as a person at risk meaning an A1C of 5.7 to 6.4 or a fasting glucose of 100 to 125." She says.
Other at risk include but are not limited to adults over age 40, those who are overweight or have a family history of Type 2 Diabetes.
"These things we want people to actually go get screened, act today, know your numbers and that's why we're actually again promoting the national diabetes prevention program." Explained Bell.
Susan Cottongim is the Diabetes Education Coordinator at Peninsula Regional Medical Center in Salisbury. She says a program like this could go a long way in lowering the rate of diagnosed patients.
According to Cottongim, 14 percent of folks in Wicomico, Worcester, and Somerset counties collectively are diagnosed with either type 1 or type 2 diabetes. Across the country, it's between 7 and 8 percent.
Cottongim says early, preventive steps may also stab at the medical costs of treatment which was estimated at 176 billion dollars in 2013.
"They're not going to need emergency care, they may end up in the hospital, they may be not have to be treated as long or just avoid the hospital totally and that's what we're hoping to do." Says Cottongim.
The program launches November 18 and space is currently limited to 15 people.
For more information on how to register, please contact the Somerset County Health Department.