Senator Carper weighs in on refugee crisis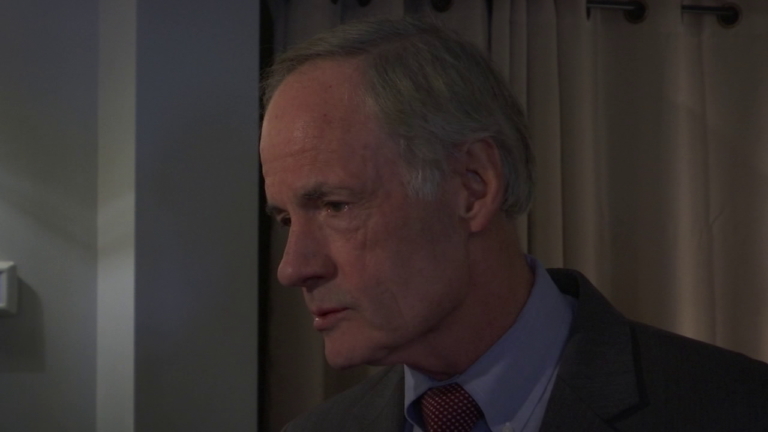 Delaware U.S. Senator Tom Carper weighed in on the Syrian refugee situation Monday.
Senator Carper, who sits on the Homeland Security and Governmental Affairs Committee, says he believes in the current vetting process in place.
He says that anyone looking to harm U.S. citizens through terrorism isn't like to try their luck by trying navigate the 2-year process which includes vetting by the Department of Homeland Security, the State Department, and a number of intelligence and law enforcement agencies.
Senator Carper argues that the biggest threat facing U.S. citizens are domestic, homegrown, terrorists.
"We need to focus on two things. One, we need to focus degrading and destroying ISIS, that'll help reduce their ability to recruit people from around the world to join this fight. And the other thing we should do is to work more collaboratively with the Muslim community."
Senator Carper tells 47 ABC that one way to stop the recruitment of youth in the U.S. is to degraded ISIS.
Stating that, "they don't want to be with a loser,".