On The Job: Kuhn's Jewelers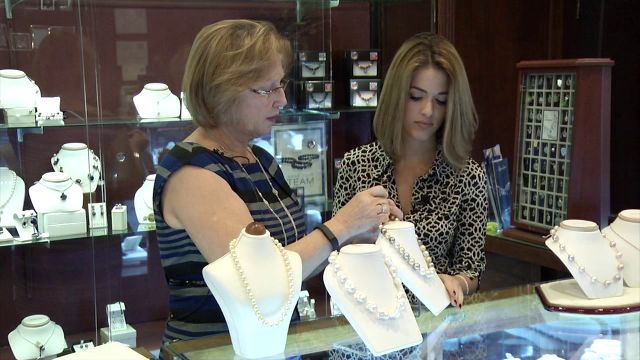 Diamonds may be a girl's best friend, but they can be expensive. Kuhn's jewelers invited 47 ABC into their store to check out all of their top of the line diamonds and pearls and showed us just how much meticulous work goes into crafting all that sparkle.
Stepping into Kuhn's can be overwhelming at first. While it looks small on the outside, the inside offers a huge space full of diamonds and beautiful jewelry. But if you're working here for the morning, you need to put out the merchandise, and that means going one on one with a massive safe first.
While Kuhn's offers dozens of engagement and wedding rings, they also offer a one-on-one experience of creating your own ring using special rendering computer programs.
47 ABC spoke with Ben Bowne, marketing director at Kuhn's and he says, "This aspect of it, allowing the customer to come and and really use their imagination, often customers do come back and sit with me and we just design away."
According to Bowne, a custom created ring takes about 15 days to make. And a lot of work goes into making that ring including setting the diamond. It's not easy work and takes a steady hand. But once everything is set and tightened, the finished product looks perfect.