Mayor Jim Ireton looks back at time in office; talks future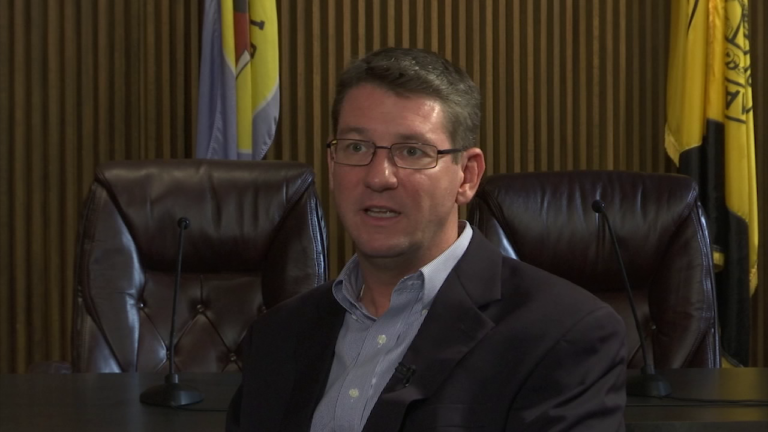 Since 2009 Salisbury has been under the leadership of Mayor Jim Ireton.
On Monday, after 6-years as mayor, he'll be handing over his keys and responsibilities to Mayor-elect Jake Day.
"At the bottom of my email it says, "i'm doing what you sent me here to do," and everyday it's been like that and I really can't see that anything went any differently than I thought it would.", Said Ireton.
Looking back on his time as mayor, Ireton says crime reduction, the health of the Wicomico River, and the city's financial situation were among his priorities.
He says on those fronts, crime rates are now the lowest they've been since the early 1990s, the river has shown three consecutive years of improved health, and the city has a $16-million budget surplus. They're accomplishments he takes great pride in. However, in his eyes, none of them top the efforts made to improve the city's rental property issues.
"I think what is most important to me is how laser-like the focus was in making sure that slum-properties, rental properties, that were not taken care of were brought to task. We now have vacant housing registries, we have receivership where we can get houses where nobody has done anything to them for a decade or more."
Based on unofficial results, Ireton will have to adjust from his position as Salisbury's figurehead to another on City Council.
If those results hold true, he'll be representing Salisbury's District 4 on council, working to help the city improve it's financial situation while drafting productive legislation.
It's a big change on paper, one that Ireton is confident about even though there may be a bit of a rough transition.
"That's going to be tough, and we'll see how this goes the first couple weeks. I've already apologized, in my last staff meeting to department heads, if I call you by accident, I apologize,"
Ireton says he and Mayor-elect Day are good friends and that he looks forward to Day building on the foundation he built over six-years.
"Moving forward, what I would say to Mayor-elect Day is, the river is healthier let's get to that point to where we can swim in it again. The fiscal books of our city are sound, let's do what we can to give back to our citizens that have paid in, whether it's through paving or public works projects or infrastructure projects, we have to do that."
Although the unofficial election results suggest Ireton will be on city council, there's another government position has him thinking. Andy Harris' seat in U.S. Congress.
"What's true is that I have been asked by many people up and down the eastern shore to consider it. I have started to consider it, I have begun to mull it over, I've begun to look at the geography of the district. I've begun to look at all of the little cities that I have visited across Delmarva. While being mayor and realizing that everyone's troubles are the same."
Mayor Ireton says he has until February to decide whether or not he will make a run at Harris' seat.