Maryland sprinkler law slowing new home construction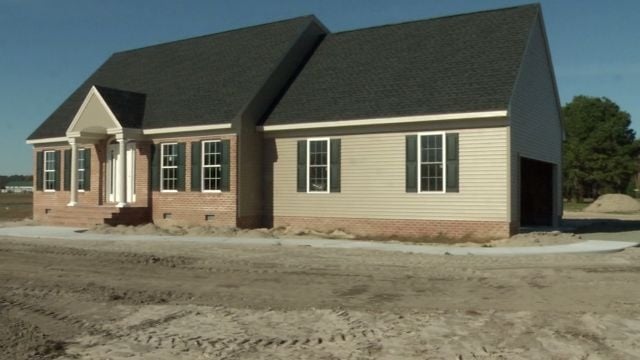 Some Maryland construction companies say a new law has brought their work to a screeching halt.
This comes after County officials had building regulations taken from their hands and now are overseen by the state.
Messick home improvements hasn't bought a contract to build a new home since the law came into effect.
Vice President Donnie Messick explains that it's not all about business.
He stresses that it's more important to think of the families who want to buy a new home but cannot due to regulations like the sprinkler system – which cost thousands of dollars to install. Other things driving up the cost are energy codes being changed along with a septic code that now requires septic tanks to be installed with the best available technology.
The sprinkler law was installed to ensure the safety of the homeowners.
Official Statement
Brian Geraci
State Fire Marshal
Why go after system that saves lives?
All houses burn the same way and we need to protect the people in the homes.
Response times on the Eastern Shore are not as fast as much of the state.
That early intervention not only protects the people but also protects the firefighters.
It's a matter of a life safety issue. Plain and simple. More people will die without sprinkler systems.
Delegate Christopher Adams – who is pushing a bill to reverse the control back to county officials responded:
"I understand and respect the position the fire department is taking on this issue. However a one size fits all mandate leaves out the needs of the local jurisdiction. In this case especially so on the Eastern Shore. As a legislator I believe that laws are best made when they are closest to the people. That is why I believe whether or not to implement this law should be left to the Counties and not be made a State mandate."
The bill will receive a committee assignment and bill hearing early in Annapolis once ssession starts in January.