Delegate Kathy Szeliga visits Salisbury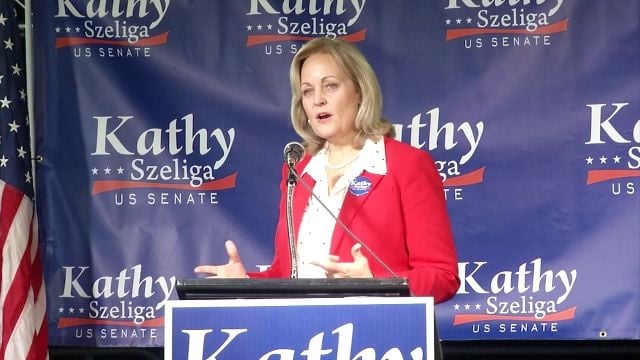 Delegate Kathy Szeliga, who is currently a candidate for U.S. Senator, visited Salisbury Thursday afternoon. Szeliga has deep emotional ties to the eastern shore, telling 47 ABC that it is vital to her campaign.
Szeliga's grandmother lived in Montego Bay and she even met her husband in Ocean City. If elected, she has big plans including improving the quality of life, improving our security, and improving our schools.
Szeliga also says she is passionately interested in reforming the Veterans Administration. She believes we have a moral obligation to veterans, to take care of them, and our government is failing them.
47 ABC spoke with Delegate Szeliga and she says, "When our veterans, our men and women who went to war and risked their lives to keep us safe are not being taken care of properly, somebody's got to step in and act."
Szeliga also tells 47 ABC that many people live a day to day life and maybe feel as if Washington has forgotten them. But she says the the people on the shore are the salt of the earth they truly represent the forgotten man.