DE war vet receives Purple Heart Medal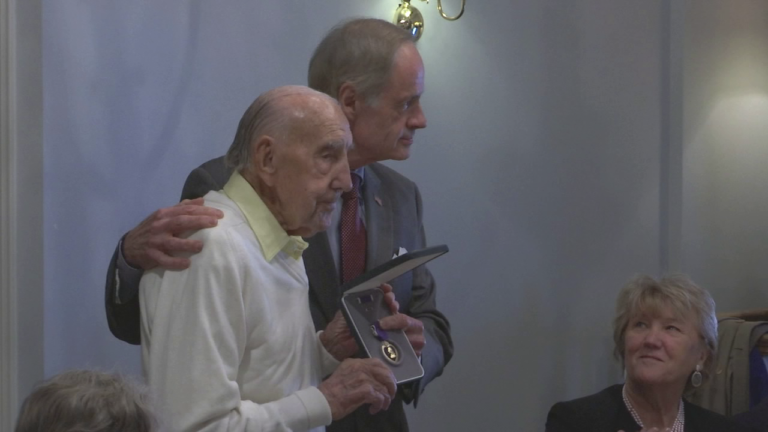 A moment of pain and persistence came full circle Monday afternoon.
90-year-old Army and Navy veteran William Brady received the distinguished Purple Heart Medal.
"it's an honor to get it I guess, if you get out alive it's an honor,", Brady tells 47 ABC.
His daughter Jane, a former Delaware Attorney General, added, "it became obvious that it was more important to him than I had ever appreciated,"
Brady was deployed to Korea with the Army during the Korean War.
In October 1952, his life nearly came to an end after he was injured during friendly fire. Brady says a mortar impact sent him flying down a hill. He suffered a broken coccyx, a bone that sits at the base of the spinal column.
"I was laying down and I couldn't move.", says Brady, "I said if I don't get out of here I'm going to be dead. I crawled down under a jeep even though I couldn't move."
We're told that valiant display of perseverance from the Wilmington-born veteran would go on to inspire his entire family. "he's taught us so many great characteristics of honesty and truthfulness, integrity,", Jane said.