Cardin and Frosh host congressional briefing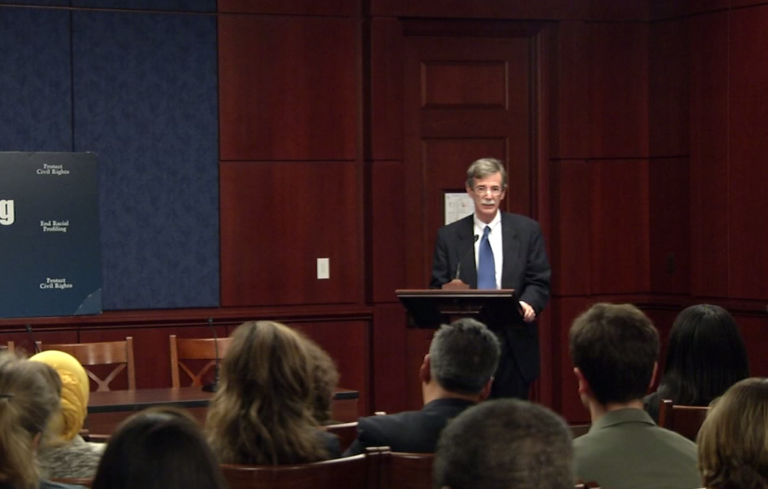 Maryland U.S. Senator Ben Cardin says it's against the principles of America to conduct discriminatory profiling. He also believes it's turning communities against law enforcement.
On Tuesday, he and Attorney General Brian Frosh hosted a congressional briefing entitled Baltimore and Beyond to discuss ending racial profiling and reforming law enforcement.
Senator Cardin says, "If there's discriminatory profiling, racial profiling, communities are not going to work with the police."
That message is what Senator Cardin and Attorney General Frosh wanted to get across in the Senate Visitor's Center Tuesday.
Cardin has introduced three pieces of legislation he thinks could end this terrible trend in the U.S. history. The first is the End Racial Profiling Act. It's designed to enforce the constitutional right to equal protection of the law and would eliminate racial profiling through changing policies and procedures in law enforcement of all levels.
The second is the Law Enforcement Trust and Integrity Act which addressing police accountability. The third is the Baltimore Act. That legislation aims to address core issues that led to the erosion of trust between communities and law enforcement.
Following the death of Freddie Gray, which led to the Baltimore riots, Senator Cardin visited the city where he says his eyes were opened after talking with people in the community.
Senator Cardin continues, "People grow up concerned about whether they could be out by themselves and what was going to happen when they get home. Were the police just going to detain them? I think Americans would be outraged to know this still takes place."
This is why Attorney General Brian Frosh made Maryland the first to have statewide standards for law enforcement following the U.S. Department of Justice's call to action.
Frosh says, "We have to defend a lot of law enforcement officers because we represent the state when things go badly. It's in their interest and it's in our interest to get it right."
Frosh believes these guidelines, which were put in place in August, are leading towards progress.
Frosh continues, "They cannot only eliminate or at least reduce instances of discrimination, but also enhance their results. They do better and solve more crimes when they're not focusing on people who are innocent."
Cardin thinks his proposed legislation can do the same. There's already high profile people already on board.
Cardin continues, "Well we saw one of the presidential candidates Secretary Clinton come out and support the end of racial profiling."
In addition to believing that it's wrong, Senator Cardin also says racial profiling and doesn't keep communities safe and is a waste of resources.