Biden urges Navy students to lead fight against sex assault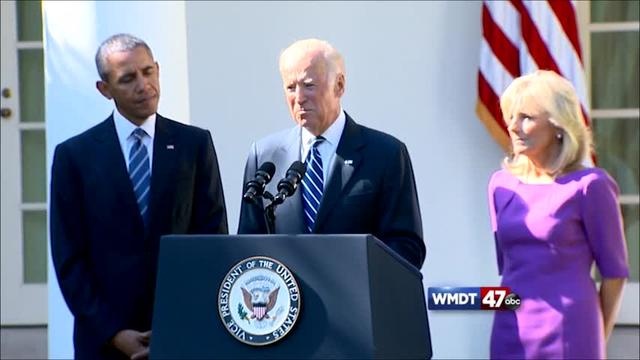 (AP) – Vice President Joe Biden is urging students at the U.S. Naval Academy to be leaders in the fight against sexual assault.
Biden spoke Monday as he begins a week of appearances to discuss the problem on college campuses. Biden says midshipmen who will become officers are positioned to be leaders in confronting the issue.
    
Midshipman Shaquil Keels has been chosen to be on a national student panel for the "It's On Us" campaign, a White House initiative. Biden says the academy is stepping up by embracing the program.
    
In 2013, the academy was in the spotlight over a case of sexual assault involving allegations against three football players and a fellow student's ability to consent to sex after heavy drinking. Charges against two were dropped. A third was acquitted.