UPDATE: One arrested following chase from Wicomico Co. to Del.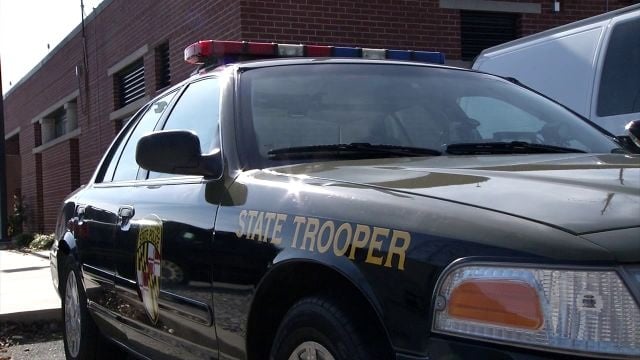 It appears heroin is at the heart of a high speed chase which started in Salisbury, and ended quickly in Delmar, Delaware.
Authorities tell us this all started with tip about this suspect, Paul Jenkins of Harrington.
He allegedly transporting heroin through Wicomico County.
Around 4 o'clock yesterday afternoon, police reportedly located Jenkins in the parking lot near Walmart on Route 13 in North Salisbury.
State Police say they pulled in front of, and behind Jenkins' car, but that's when police say Jenkins put his car in reverse reportedly crashing into one trooper's patrol car and almost hitting an officer who was getting out of the other car.
Once on Route 13, Jenkins reportedly reached speeds of over 100 mph. Police say at one point, Jenkins allegedly hit a pickup truck but didn't stop.
The chase apparently ended when Jenkins made a U-turn at East Snake Road in Delmar and troopers were able to block his progress on southbound Route 13.
Officers say they witnessed Jenkins allegedly throw a bag out of his car window which they reportedly found to be five-hundred packets of heroin.
Police say Jenkins resisted arrest, but he was eventually taken into custody.
He was transported to PRMC, where we're told he was examined for minor injuries.
Jenkins is facing a long list of charges, including intent to distribute heroin and ten traffic offenses, he is currently being held without bond. State police tell 47 ABC, no one was injured during the chase