UPDATE: Chincoteague pony found dead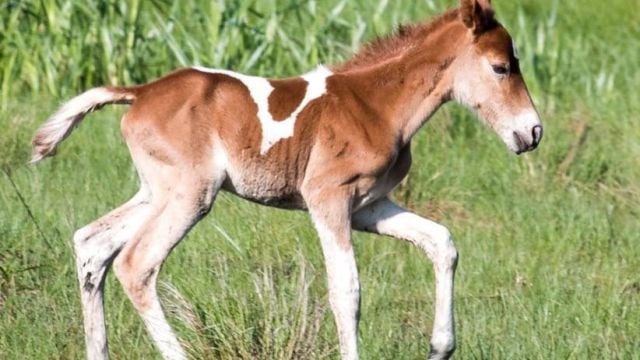 The pony in Chincoteague that was reported missing during the summer, has been found dead.
Dreamers Faith was reported missing in September, and on Wednesday night, officials say the pony's remains were found on the carnival grounds in an overgrown area by a lawn maintenance worker. The pony was apparently identified by a microchip.
Chincoteague Police Department chief, Randy Mills, tells 47 ABC that the pony appeared to have died in that location, and that the remains were undistrubed for some time. Police say there were no signs of any criminal activity.
Authorities say they are considering the case closed.
Officials with the Chincoteague Volunteer Fire Department say they are still making decisions on the money that was collected for a reward, and cameras.