Teal pumpkins mean everyone can enjoy Halloween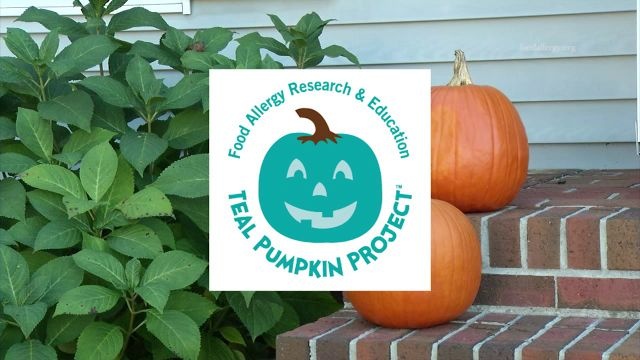 A movement called the Teal Pumpkin Project that makes Halloween more inclusive and safe for kids is gaining traction as we edge closer to the fall holiday according to its supporters.
The project, started by the Food Allergy Research and Education organization (FARE) ask participants to place a teal pumpkin on their doorstep, or a poster of one, to signify their house has non-food treats available for kids who suffer from allergies, or do not want to receive candy. 
"Halloween has become very centered on candy and a lot of kids today can't have candy, my son included, and so while he's young we'd like to see the participation in our area rise," said Megan Palmeri, a Salisbury mother who is raising awareness in her neighborhood about the movement.  
Palmeri's two-year-old son Ouca suffers from a severe case of mast cell activation disorder. The disorder makes Ouca allergic to most common foods. 
Although it's not a huge problem for him yet, Palmeri said Ouca already feel's left out.
"It's very hard to go around trick or treating and having him see his sister get candy from other houses and not being able to participate at all," Palmeri said. 
Palemeri has already got a few of her neighbors to say they'll participate in Teal Pumpkin Project.
With allergies affecting one out of every 13 American kids, the movement is growing traction nationwide according to FARE. 
FARE's website  offers a free download of a teal pumpkin sign, as well as more information about the movement. 
If you do decide to participate, or want to find out who in your neighborhood is participating, the website also has a interactive map that you can register on and see house that have already registered.