Support services for breast cancer patients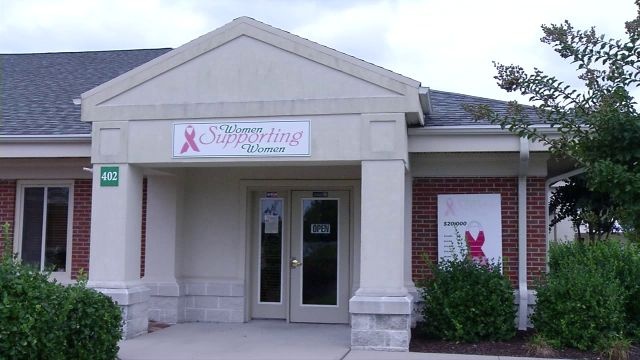 Each year in October, organizations and groups talk about raising breast cancer awareness.
Well, here on the shore, that's an everyday, all the time occurrence for a couple of organizations that seek to make like better for breast cancer survivors and their caregivers.
Whether it's Women Supporting Women or the Peninsula Regional Medical Center's Cancer Institute, there are options for getting services and support needed to fight cancer outside the walls of the hospital.
Sue Revelle is the executive director at Women Supporting Women. She says she's seen cancer quickly change lives. As is the case with most women who are diagnosed with breast cancer– Sue says after medical attention, securing a support system is that next crucial step.
Women Supporting Women or WSW is a non-profit grass roots organization which means there are no other groups statewide or nationally doing what they do. They're exclusive to the eastern shore and are there for women when they're diagnosed. When you walk in the door, you get information and tangible items to help you navigate through your breast cancer diagnosis.
Sue says, "We actually have bags, which is our signature. We give them to the surgeons office. So when the person is diagnosed, we're kind of giving them a crash course. So they can be informed, educated and part of the medical team to make decision."
The bags have books for the patient and caregivers, but it's just one part of what WSW offers.
The services have expanded over the years out of sheer need.
The last thing they added in was their loner lift chairs for girls having both breasts removed. It's a recliner that they can sleep in the first couple of nights after surgery and it lifts them all the way up so they don't have to pull on their chests.
WSW has pillows that are supportive and go under the arm. They also have some bras and prosthesis, and their services are entirely free>
Since they are not affiliated with any national organizations, they get no money from organizations like the American Cancer Society. They count on the community and grants and fundraisers. They also get business sponsorships and people who donate in memory and honor of a loved one.
Lisa Barnes and her staff at the Peninsula Regional Medical Center's Richard A. Henson Cancer Institute.
They do support groups, individual counseling, educational activities, social activities. They also do exercise classes like seated yoga. It's offered once a week for patients battling cancer.
They also do healthy cooking classes geared towards survivors and their loved ones.
Lisa says there is a lot of research that shows a connection between nutrition and cancer.
The center is intentionally "homey"…quite the opposite from what can be a very sterile and antiseptic feeling at a hospital.
It's designed to make you feel like you're in a home setting.
Both Sue and Lisa get that patients are literally fighting for their lives and sometimes the support system is just what the doctor ordered.
Sue says, physical touch is critical. "I know this sounds silly, but the hug is critical and they know they can walk in here and just get a hug if that's all they need. This is a safe environment."