New Maryland laws effective beginning October 1st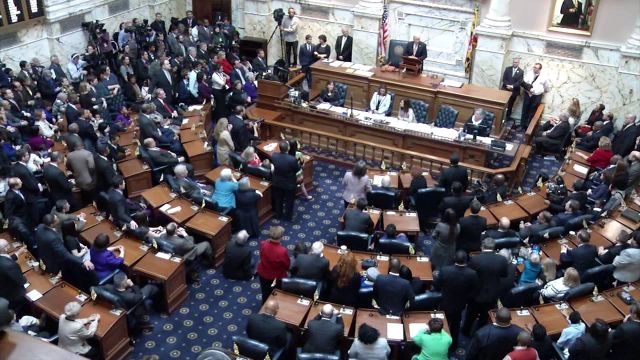 Beginning October 1st, many new state laws that were passed will officially go into effect. Delegate Carl Anderton Jr. is in the Maryland House and one that makes him the most excited is the Evo bill. This bill now allows brew pubs in Wicomico County to increase their beer production to 45,000 barrels each year.
47 ABC spoke with Delegate Anderton Jr. and he says, "I cant tell you how excited I am to see where we are. To have a bill like this pass our very first year is phenomenal."
Senator Jim Mathias says he is also excited for the Evo bill.
47 ABC spoke with Senator Mathias and he says, "We worked very hard through leadership to increase their production so what that means is more investment, more jobs, and keeping those jobs local."
Another bill that will go into effect tomorrow is the nationwide known Kari's law. This law will ensure that all telephone lines that are in public business spaces are not required to dial the number nine before dialing 911 for an emergency.
Delegate Anderton Jr. tells 47 ABC, "It's one of those bills that you think why wasn't this done years ago, you know, but were here now, we've got it done and hopefully that'll advert any other tragedies in the future."
While there are many bills that will go into effect, some never made it. But Delegate Anderton Jr. says this is not always a bad thing.
Delegate Anderton Jr. tells 47 ABC, "Sometimes things that aren't passed, it works out for the best because it gives you the opportunity for a redo and how many times in a life do you get a redo?"
As for the upcoming legislative session, Senator Mathias tells 47 ABC he hopes to grow businesses in Maryland, and one of the ways to do that on the eastern shore, he says is to start school after Labor Day. Senator Mathias plans to introduce a bill to do just that this year despite one not passing the general assembly last year.
Senator Mathias tells 47 ABC, "We're always looking to grow the Eastern Shore and make sure they benefit across the entire state."
If you would like more information on the list of laws effective, you may visit: http://governor.maryland.gov/content/uploads/2015/04/BillSigningsApril142015.pdf