Craft beer lovers descend on Ocean City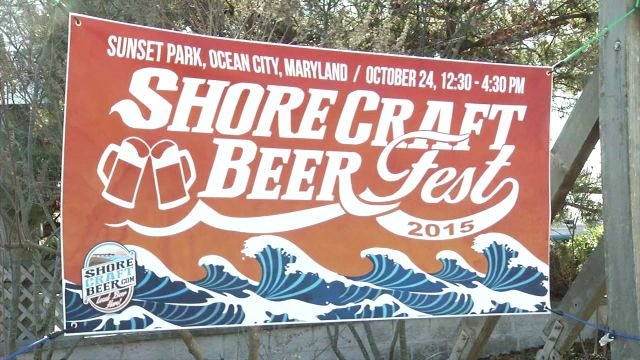 More than 300 people are expected to descend on Ocean City this weekend organizers say for the first ever Shore Craft Beer Fest on Saturday.
The festival will take place at Ocean City's Sunset Park.
Officials say some of the area's specialty brews will be on showcase there including OC Brewing Company's Nuckin' Futs Brown Ale and Burley Oak Brewing Company's Sorry Chicky Dry-Hopped Sour Ale.
Town officials say they're excited to bring in the craft beer crowd to the beach.
"I think this is great way to reach out to people who enjoy the craft of brewing and I think this I going to be a great event and what better way to enjoy craft beer than to be outside in Ocean City in the fall." said Jessica Waters, spokesperson for the town of Ocean City.
In addition to beer, the festival will have live music and food trucks.
Tickets are $25 in advance and $35 at the door.
However for those that step up to the plate and sober drivetickets will only be $10.
Gates open at 12:30 pm for VIP ticket holders and 1:30 pm for everyone else.