Concerns for farmers as storm approaches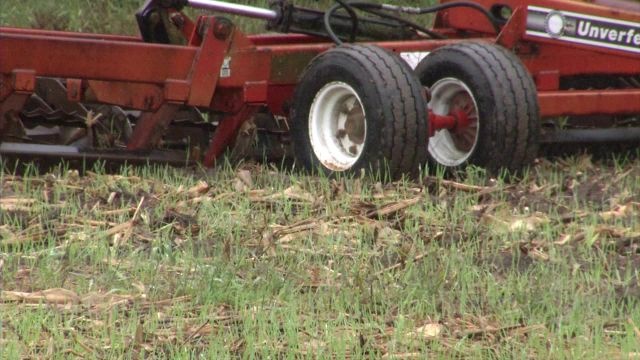 Hurricane Joaquin is forecasted, as of now, to bring torrential rains and gusty winds to the Eastern Shore. For farmers, this means trouble.
Virgil Shockley is a Worcester County farmer and also a former member of the Board of County Commissioners. Shockley's farm consists of acres of corn fields and soy bean fields, and luckily for him, most of his harvesting is already done. But he says for the farmers who haven't gotten all of their food out of the fields, it means major crop damage.
47 ABC spoke with Shockley and he says, "Anybody who has corn out there is in a bad situation right now. The problems going to be how much rain you get because the longer the crop the soy bean or the corn stay on the ground the more moisture it will take up."
As far as when farmers can actually start farming their fields again? Shockley says they need about four days of solid sunlight and light winds to restore themselves. But if Delmarva ends up receiving more than five inches of rain, he says farmers may have to wait as long as a week.