Black Dot campaign controversy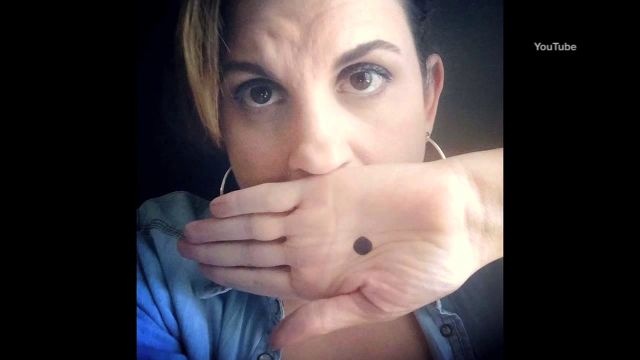 The Black dot campaign went viral last month on social media, gaining traction with videos and pictures of people with black dots on their palms. The purpose, to give domestic violence victims a way to signal they need help.
However, if you search for their original account now on Facebook or twitter you'll get a "page not found" screen. The reason, health officials have said the campaign has done more harm than good.
"The factor was that the abuser, highly controlling, would see the black dot and that that would facilitate more violence or more abuse," said Dr. Michael Finegan of Peninsula Mental Health Services when asked why the campaign failed.
Despite it's intentions to help domestic violence victims and support from celebrities like Dr. Drew, officials said the black dot campaign may have made it more dangerous for the same people they're trying to protect.
However with October being domestic violence awareness month, people have again started posting pictures of black dots on their hands.    
Finegan said if someone is being abused they should seek help from either a friend, a faith based group, or a health professional because things can get better.
"This can change. Without dealing with physical or sexual or emotional abuse that it poisons a marriage and the denial, where we hope that it will go away just worsens," Finegan said.
Finegan says Peninsula Mental Health Services and groups like the life crisis center, which covers the eastern shore of Maryland, can help domestic abuse victims.