Another alleged racial police firing in Pocomoke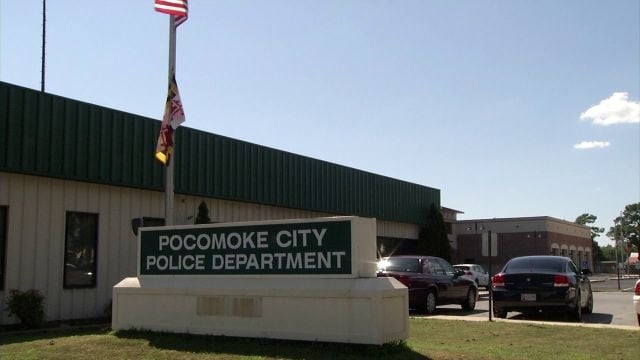 Franklin Savage is now the latest Pocomoke City police officer fired amid allegations of racial discrimination, after City Manager Ernie Crofoot made the decision Tuesday. In June, former Police Chief Kelvin Sewell was allegedly fired for not firing Savage and another African-American officer, who had Equal Employment Opportunity Commission (EEOC) complaints against the city.  
Andrew McBride, attorney for both Sewell and Savage, spoke with 47 ABC and backed up the allegations that Sewell's and Savage's firings were in relation to the EEOC complaints.
McBride said that Savage's firing was in retaliation to the EEOC complaint and because Pocomoke City officials believe Savage was untruthful in that complaint.
McBride tells 47 ABC that it's his view that, "Officer Savage was subject to very serious racial discrimination and a hostile work environment in the Worcester County (Drug) Task Force and in the Pocomoke Police Department and by the States Attorney's office."
McBride said that during Savage's time on the drug task force he was harassed numerous times by task force members and Worcester County State's Attorney, Beau Oglesby.
"I mean he was called the n-word, they drove him to a site where they said this is where the Klu Klux Klan used to hang the n-word people.  A dead animal was put on his car. A food stamp with President Obama's picture super imposed over it was put in his desk. There was a constant hostile work environment that included all the members of the task force and they allowed this to go on, it included the State's Attorney Beau Oglesby who used the n-word repeatedly in my client's presence," McBride said.
McBride said firings of Sewell and Savage and the events that led up to them is "the worst case of racial discrimination" he's seen in his 30 years of practice.
McBride said that once city officials realized Sewell was not going to fire Savage and another African-American officer, that Oglesby and city officials took matters into their own hands, resulting in Sewell and Savage both losing their jobs.
"That's how they're doing it," McBride said. "They're really protecting themselves and trying to sever everyone who has a claim on racial discrimination."
Oglesby told 47 ABC that he cannot comment on McBride's claims until the EEOC investigation is complete and he's had a chance to review the claims made against him.
47 ABC left a message for Crofoot, but had not heard anything back by 11:30 p.m. Tuesday night.
Crofoot did tell the Associated Press that the claim that Savage's firing was in retaliation for his EEOC complaint was "baloney".
Once the EEOC finishes their investigation, McBride said Sewell and Savage can and will file lawsuits.