UPDATE: Vehicle description released in missing pony case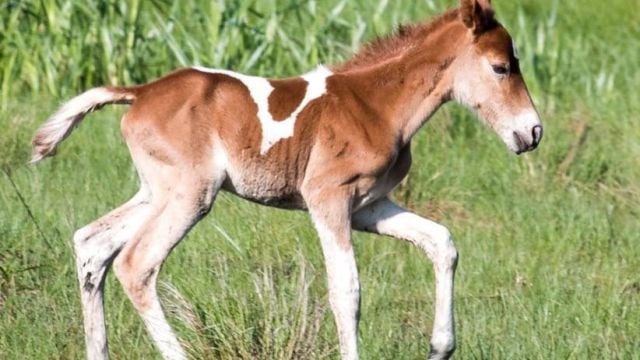 Officials in Chincoteague have released new information in the on-going investigation of a pony that has reportedly been missing since early September.
Chincoteague Volunteer Fire Company says they are now on the lookout for a white full sized Chevrolet dual axel pickup truck, with a white bumper pull horse trailer. Officials say it was last seen in the corral, with at least two men trying to catch a foal.
They are apparently also looking to speak with a person who was in a single seat electric car, who may have information of use.
The pony, "Dreamer's Faith," a foal, was penned up at the Chincoteague Carnival grounds, and went missing sometime between September 6 and 7. It is believed that she was stolen.
Anyone with information about these vehicle, or the missing pony, are asked to contact the Chicoteage Police Department at 757-336-3155.