Salisbury shows they stand for peace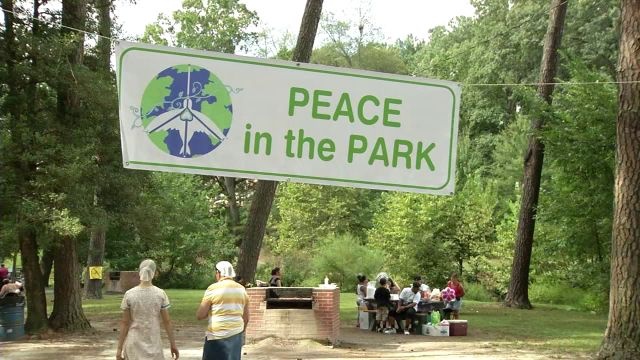 Saturday the city of Salisbury showed that they stand for peace, both in the community and worldwide.
More than 100 people showed up at the Red Swings Park in Salisbury for the 7th annual peace in the park event, where Mayor Jim Ireton dedicated the brand new peace pole.
The peace pole says "may peace prevail on earth" in a variety of languages.
According to Susan Olsen, a member of peace in the park planning committee, the event helps people find peace.
"Peace starts within yourself and by coming to an event like this people get to talk to other individuals who are interested in peace," Olsen said.
Peace in the park was first held in Salisbury 2009 after it was coordinated by local citizens concerned about peace. The event was coordinated to coincide with the United nations International Day of peace.