Punishment versus treatment: changing tactics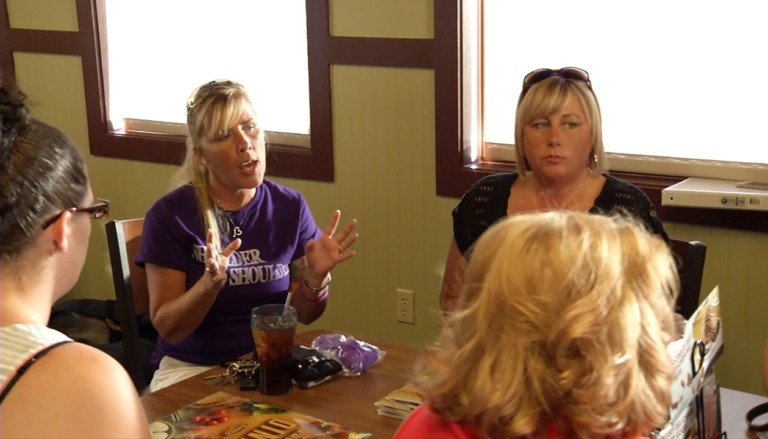 For years, drug enforcement, appeared to be the solution to the heroin crisis. But now authorities admit this is not enough. This is why law enforcement leaders are working with health experts and community members to change their tactics.
"I would never have thought in a million years my son would use heroin," Bobbie Morris tells 47 ABC.
Her son is a recovering heroin addict, who is currently incarcerated on drug charges. "Everything's been heroin. Every mom, every weekend I go in there on a Sunday…it's heroin. I mean, it's bad."
Wicomico County State's Attorney, Matt Maciarello, does not dispute that. "I would say 70-percent of our cases have some connection. That offender or that victim, there's some heroin or opioid addiction related connection."
The list of crimes range from shoplifting and burglary to prostitution and human trafficking. Maciarello says investigators often find that opioid addicts, without money and desperate for heroin, will often agree to the whims of a drug dealer, which can mean stealing or resorting to prostitution.
Maciarello references the recent case of Cornelius Briddell, a human trafficking ring leader, currently serving out his sentence of 145 years in prison, for keeping women drugged and against their will, selling them for sex.
Aside from major take down operations like the one that netted Briddell, Maciarello and others in the justice system say, when it comes to the overall heroin crisis, the way they've been attacking it needs to change. "It needs to evolve. It needs to evolve as our problem evolves," state's Maciarello.
Worcester County State's Attorney, Beau Ogelsby agrees, stating the following at a recent press conference regarding the opioid crisis, "It was clear as a member of the drug and alcohol council and working in law enforcement that we were never going to arrest and prosecute our way out of the issues that we're currently facing…as it relates to opioids…and specifically heroin."
Local law enforcement tell 47 ABC the drugs are coming from overseas, into big cities. But investigators claim it's regular people, not traditional drug dealers, bringing heroin to the rural parts of Delmarva. And demand is increasing.
According to state figures, some parts of Maryland have the highest per capita rate of heroin and opioid drug use in the United States. In some regions, an estimated 1 in 10 citizens are addicted to heroin.
Theresa Huffines said her son was in rehab, when he was arrested for violating his probation. And now Theresa worries all the progress he made might be lost, "Rather than violation of probation and recommending incarceration, first step should be treatment. And have them evaluated and assess and see where they are. Because many people are in detox. So then you're just sending them to jail to detox, and it just spirals out of control."
And for a number of years drug treatment was not available at the Wicomico County detention center. "It wasn't Warden (George) Kaloroumakis' fault," states Matt Maciarello. "It was simply a matter of dollars and cents." We're told the Wicomico County Department of Corrections just recently reinstated their RSAT Drug Treatment Program. Maciarello says the program returned because his office advocated for it,
Maciarello says he's also advocating for more inmates to be involved in the methadone program before they're released. Methadone is a drug used in heroin cessation. Wicomico County has one, of only two, methadone clinics on the Eastern Shore of Maryland. Four years ago, 25 people were accessing the treatment program. Today, there are about 270 patients.
"I am just a prosecutor," says Maciarello. "I'm not a doctor, but the other jurisdictions are doing this, where they get them involved in the methadone program before they leave prison. that way there is continuity of care with the health department after they leave. They get support and they get their methadone. it keeps them, one – getting it from a legitimate source. It keeps them so they're medically monitored, and they're not breaking into your home or your car to get their drug."
But using methadone for detox is controversial because, like heroin, it's an opioid. It reduces the craving for heroin. Methadone's detox counterpart, suboxone, is also partially an opioid.
Sarah McCoy, a former heroin addict, does not think these drugs should be part of the answer. She admits she did time for using and dealing heroin. But she, and other members of the support group "Shoulder to Shoulder" hope there will be other options for heroin addicts who are arrested.
"They're going to have a criminal record, and nobody's going to hire them. And what good are they to society?" asked McCoy. "You can send them to jail, send them to rehab. When they come back out, they're in the same environment. They're going to continue to walk in that darkness, until you give them hope. Until you give them light."
Prosecutors and judges do sometimes opt for something called "drug court" for offenders arrested on drug charges. It's a program that requires the offender participate in drug rehabilitation and monitoring. If they pass the program successfully, they can avoid jail time.
But prosecutors admit it's a tough process trying to decide who they recommend gets drug court and who should go to prison.
In part 4 of 47 ABC's Special Report "Deadly Drugs on Delmarva" health experts explain why, in their view, prison time is definitely not the answer when it comes to curing the heroin epidemic.