New study finds violence in black youth is associated with a feeling of helplessness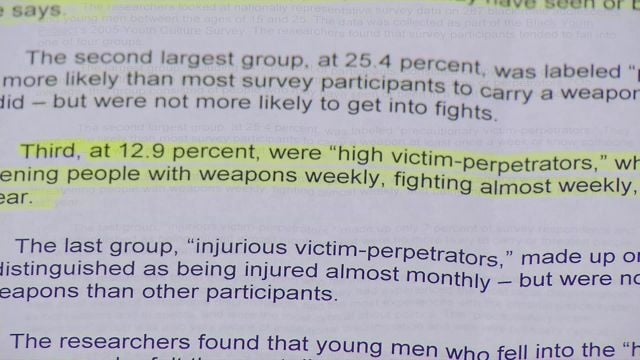 A new study done by the North Carolina State University and Palo Alto University found that violence in young black males is associated with a sense of helplessness.
Tuesday, 47 ABC spoke with Dr. Kirkland Hall, former Somerset County NAACP president  and Prof. Kathryn Barrett-Gaines, director of African-American studies for University of Maryland Eastern Shore to get their thoughts on the study.
Both Barrett-Gaines and Hall agreed that black males who feel like the cannot impact society and feel disenfranchised are more likely to turn down a violent path. 
However, they differed on how that problem should be addressed.
Hall said the burden should fall on older black males in the community, including himself, as well as others to address the youth before they succumb to negative influences.
Hall believe that too many people in the community turn a blind eye to what's happening and become too involved in their own lives to care.
"We got to get out of that and concentrate on our young kids because when they reach a certain degree of injustice then that means that we have failed, we're not supporting them and it says to me that a lot of us are just giving up on our young people," Hall said.
Meanwhile,  Barrett-Gaines agreed there needs to be more presence from positive black  male role models, but believes they need to be present in  the education system.
 "We need more black male teachers because they'll see in that little boy a son and not a future criminal or a future member of the criminal justice system but a future scholar, a scientist, or musician or whatever he can be," Barrett-Gaines said.