Huracán Joaquin causa cancelaciones a través de Delmarva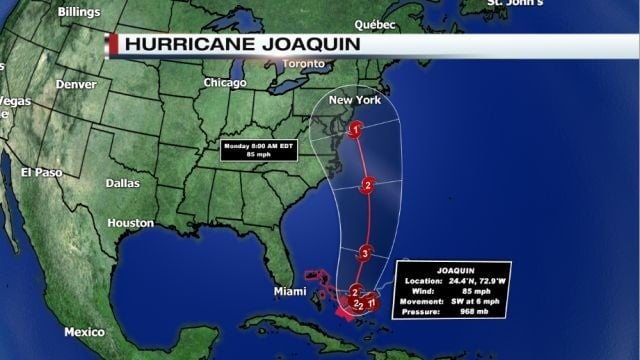 Debido al mal tiempo que parece llegar a Delmarva, muchas organizaciones están cancelando sus eventos para el fin de semana. Aquí está la lista completa:
Para más información sobre el tiempo, vista nuestra página de El Tiempo de 47 ABC, y para otras cancelaciones y cierras visita la página de Cierras de 47 ABC.
Para mandarnos cierros o retrasos, mandones correo electrónico a Closings@wmdt.com.
DELAWARE:
Geoergetown, Del. –
'Wings and Wheels' el sábado, 3 Octubre esta cancelado. Va ver un cambio de fecha. 'The Aviation Day Expo and Dinner & Show el viernes, 2 Octubre todavía está en esta programado para ese día.
GLASGOW, Del. –
El servicio memorial de honor del policía de estado fallecido Raymond B. Wilhelm fue cambiado al jueves, 15 Octubre, a las 9:30 AM en US 40, Pulaski Highway, en Glasgow, Del.
LEWES, Del.-
Debido al tiempo pronosticado para este fin de semana,  los dos cruceros de vino de 'Cape May Lewes Ferry' están cancelados, y también las lanzaderas para el sábado y domingo.
MARYLAND:
SALISBURY, Md. –
'Relay For Life of Wicomico County' programado el viernes, 2 Octubre y sábado 3 Octubre en 'Winterplace Park' en Salisbury, Maryland está cancelado para la seguridad de nuestros sobrevivientes y corredores.
VIENNA, Md. –
La fiesta de 'Layton's Chance Pick up' con paseos en carruajes es pospuesto! Originalmente programado 4 Octubre, 2-4 PM ha estado pospuesto hasta 11 Octubre, 2-4 PM.
VIRGINA: