How changing verbiage is helping fight the stigma against addiction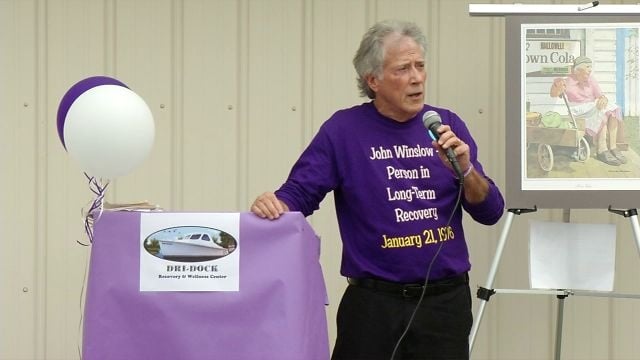 Recovering addict, a positive meaning with a negative stigma attached. Now commonly referred to as someone in "long term recovery" health officials say removing that stigma helps many feel more comfortable with speak publicly about such a personal subject. Saturday that was just part of the message sent out by Dri-Docks Recovery and Wellness center in Cambridge, Md. as part of National Recovery Month.
"What we need to do is shift the focus from that to let people know that there are 23 million people plus in the this country that are in long term recovery. That people can and do get well from this illness," says John Winslow, program director for Dorchester County addictions program and someone in long-term recovery.
Winslow says currently too many people out there are either to embarrassed to get help for their addiction or they just don't know that help is out there.
Winslow says it isn't easy even for him.
He admitted he recently had trouble answering the question if he had a history of substance abuse when filing paperwork when he switched dentists.
Winslow says he paused answering the question because even after decades of being sober, he still worries about the stigma associated with those in recovery.
Winslow says the many people in long term recovery, like himself, worry about they'll be judged by employers, health care providers  and the public as a whole.
That's why he says he fights so hard to get the message out that addiction is mental illness that treatment is available for.
At Dri-Docks Winslow says those who need help can receive recovery services for free.