Hogan makes an appearance at Redskins game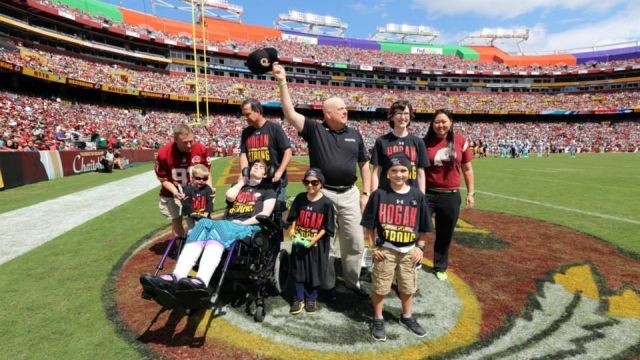 Gov. Larry hogan stopped by the Washington Redskins game Sunday with some good friends to watch the game.
Officials say Hogan attended the game with four kids with the Cool Kids Campaign who are battling cancer. Hogan has been battling cancer since this past summer, when he was diagnosed with Non-Hodgkins Lymphoma.
According to the Cool Kids website,  the non-profit is devoted to improving the quality of life for children with cancer and their families.
Although the Redskins did lose, Hogan said he had a blast and was blown away by the standing ovation they got from the crowd.