Commemorating a piece of Salisbury's history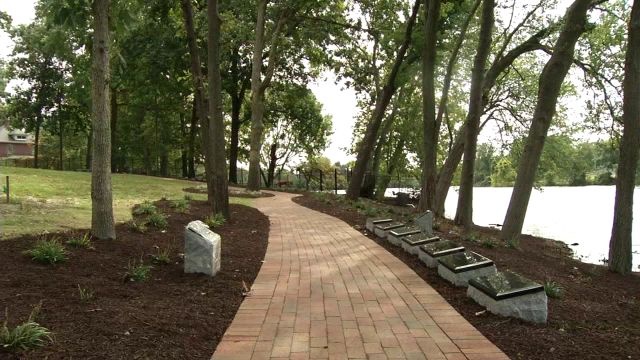 Tucked away off North Division street in Salisbury, Md. is a piece of history that often goes overlooked The Parsons Cemetery. Sunday the advisory committee  introduced a new part of the cemetery, the parsons memorial walkway and cremation garden, in hopes of attracting more residents.
According to Carol Smith, one of the members of the Parsons Cemetery advisory committee, one can learn a lot just by walking through and reading the headstones.
"It holds Salisbury's history so we have the history dating back to the earliest Parson's who are buried here right through the civil war," Smith says.
The cemetery is also a final resting place for soldiers from both world wars and holds a section called "millionaires row", home to some of Salisbury's wealthiest from the late 1800s Smith says.
One of the most notable graves, is that of one of Salisbury's most famous members, Gen. Amos Woodcock,  a former US Attorney, who is often referred to as one of the father's of prohibition.
The parsons cemetery advisory committee says one of their main goals is to ensure the perpetual care of the cemetery to not only protect the legacy of the people buried within it, but as Mayor Jim Ireton put it, to protect the legacy of one of Salisbury's cornerstones.
"It is integral that we take care of places like this because of the history that's there," Ireton says. "This is one of those places that reminds us to step back every once in a while and appreciate where we live, appreciate it's history and be able to share it with one another."