Bikers suggest ways to help share the road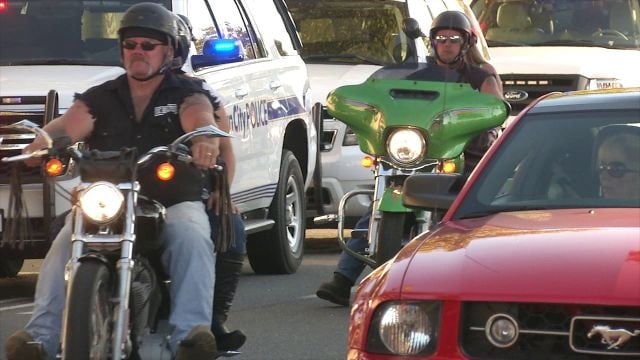 For bikers and drivers, things can get a little rough when it comes to sharing the road.
"People pull right out in front of you.", Said Merilie VanGoor, from Woodbine, Md.
"I've been almost run off the road a couple times.", Added Robert Goldsbury of Smyrna, Del.
Data from January to September 2014 shows that motorcycle accidents claimed the lives of 15 people in Delaware, 57 in Maryland and 73 in Virginia.
While the data didn't specify how many of those deaths were caused by car versus motorcycle crashes, we're told sharing the road remains an issue.
One that hits close to home for VanGoor.
"Just last year I lost 2 wonderful brothers that I ride with because someone cut out in front of them." And, "Pay attention. It's not fair."
A recent online survey asked close to two-hundred bikers what their biggest pet peeves are on the road.
As it relates to drivers, the results suggest that bikers have a problem with driver's lack of regard for checking blind spots, texting habits, aggressive driving and tailgating, as well as forgetting to use a turn signal.
Goldsbury tells 47 ABC he had a close call, saying, "When they're on the cell phone they're not paying attention to what they're doing." and "It's disrespecting us."
"They try to cross 3 lanes not realizing that you're there.", Said Donald Kochis of Smyrna Del.
In many situations, a car horn is used to help prevent trouble on the roadways. But if used unnecessarily, for instance, like trying to get a friends attention, that false use could be causing confusion for bikers.
Bill Montanary, of Bel Air, Md., tells 47 ABC, "When you hear a horn going off, when you're on a bike, that can really be a little bit unnerving." and "If you're laying on a horn that's a sure-fire thing that something might be wrong."
You can find more information on the survey mention here.