UPDATE: Two in custody, one at large after bank robbery in Salisbury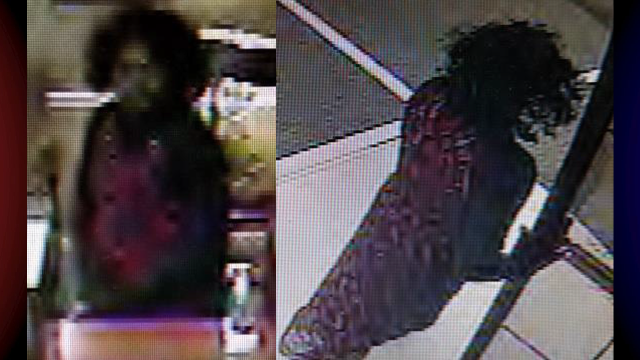 Police are on the hunt for a reported bank robber in Salisbury.
According to Salisbury PD, two men, dressed as women, entered the Hebron Savings Bank Friday morning and demanded money. Police say they fled the scene after stealing an undisclosed amount of cash.
As police were responding, they say they identified the suspect car, stopped it, and took the driver, Tiffany Russell, and the passenger, Adrian Hill, into custody. Police apparently found evidence on them that linked them to the robbery. Hill was identified reportedly as one of the suspects that entered the bank, and Russell was reportedly the getaway driver.
Russell and Hill both face multiple charges, including armed robbery, reckless endangerment, and theft.
The other suspect, an unidentified man, is still at large.
The investigation is ongoing. Police are asking anyone with any information on this to call Crime Solvers at 410-548-1776.