Two Seaford women arrested on cocaine charges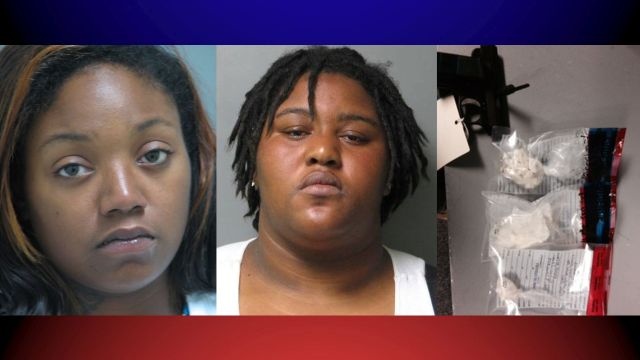 Two Seaford women have been arrested, after a drug investigation reportedly found that they were selling drugs from a Seaford home.
Delaware State Police say on Monday around 1:45 PM, the Sussex County Drug Task Force along with the Sussex County Governor's Task Force searched that home, on East Middlecord Circle. The search was reportedly the culmination of a three month long investigation into the sale of illegal drugs from the home.
Two women were arrested at the home, 22-year-old Tyquesia M. Jackson at the front door, and 26-year-old Keosha F. Gibbs, in the master bathroom, where Police say she was attempting to flush a large bag of cocaine down the toilet. Both women were reportedly taken into custody without further incident.
During the search, Investigators say they found a total of 59.3 grams of powdered cocaine, 33.1 grams of crack cocaine, a .25 caliber handgun, drug paraphernalia, and more than $1,500 in suspected drug proceeds.
After their arrests, Jackson and Gibbs were each charged with two counts of possession with intent to deliver cocaine, two counts of possession of a controlled substance – cocaine, possession of a deadly weapon by a person prohibited who also possesses a controlled substance, conspiracy 2nd, and two counts of possession of drug paraphernalia.
Jackson was additionally charged with maintaining a drug property, while Gibbs was additionally charged with tampering with physical evidence. Both women are being held at the Delores J. Baylor Women's Correctional Institution on $261,000 and $258,000 cash bond, respectively.