Two arrested after apparently assaulting taxi driver in Ocean City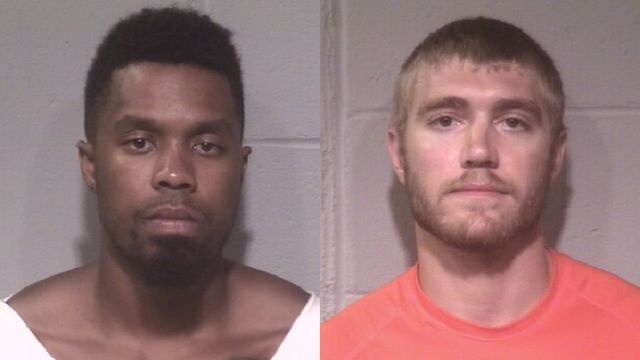 Two men have been charged, after they reportedly decided to assault their Ocean City taxi driver, instead of paying them.
Ocean City Police say Officers responded to 126th Street and Coastal Highway, around 2:45 AM on Monday, for reports of an armed robbery. They say that four people had refused to pay a taxi far, before two, later identified as 26-year-old Justin Washington, and 24-year-old Troy Thomas, both of Baltimore, threatened and assaulted the driver, before taking about $60 and the keys to the taxi from them.
Once on scene, Officers apparently saw Washington and Thomas, who was apparently carrying a softball-sized rock, chasing the driver of the taxi down Coastal Highway. Police say they were able to arrest Washington, but Thomas fled to a nearby condo, where he was later arrested.
Thomas was charged with first and second degree assault, theft of less than $100, possession of a deadly weapon, armed robbery, and robbery; while Washington was charged with robbery, second degree assault, and theft of less than $100.
Thomas reportedly remains in custody at the Ocean City Public Safety Building on a $25,000 bond, while Washington was released after posting a $50,000 bond.