The storm that forever changed OC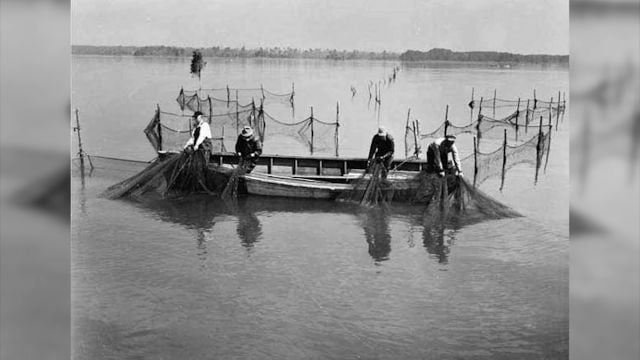 Currently we're in the middle of hurricane season and although Ocean City hasn't been hit by one this year, Sunday marked the 82nd anniversary of the hurricane that helped shape the resort town we know today.    
Forecasters started naming hurricanes in 1950, so the storm had no name other than the storm of 1933.    
According to historians, the storm officially ended August 23, 1933, but the rain started days before causing the water level to rise in Assawoman Bay. The water level got so high, eventually the bay overflowed near downtown.
"It was a low section of town, so that broke through and the water just kept rushing out and rushing out and for days," said Sandy Hurley, curator at the Ocean City Life Saving Museum. "It kept emptying out into the ocean and that's what created the inlet."
Officials say the area the inlet now occupies used to be 1st through 4th street, an area of town where fishermen lived in huts.
According to Hurley, the town had already wanted an inlet prior to the storm. So when the mother nature laid the groundwork, Hurley said town officials asked the Roosevelt administration for the funds finish the job nature started.
Hurley said fishing was big in Ocean City prior to 1933, but fisherman had to push their boats off of the beach. Once the inlet was created a marina was created in the bay, which allowed for big boats to dock and then sail to ocean via the inlet. Hurley said this caused sport and big game fishing to take off in the town.
"It's kind of what started the marlin fishing off shore and the off shore sport fishing; as well as commercial fishing," Hurley said.
Not only did the inlet give way to a thriving fishing industry,  it also played a part in the creation of the Ocean City Beach Patrol (OCBP). According to officials, The Coast Guard used to be responsible for watching over beach-goers. Once the inlet was formed beach goers moved north, further away from the Coast Guard's office on Caroline Street. According to 1st Lt. Skip Lee of the OCBP, that brought the need to bring someone in to supervise the guards and beach-goers.
"At that point the town of ocean city initiated the services of Edward Lee Carey to kind of keep watch over the guards and from that one single person grew the whole entire Ocean City Beach Patrol over time," Lee said.
According to officials, without the storm of 1933 and the creation of the inlet, Ocean City would be much different today.