Talbot Co. man arrested, linked to a string of robberies on Delmarva; UPDATE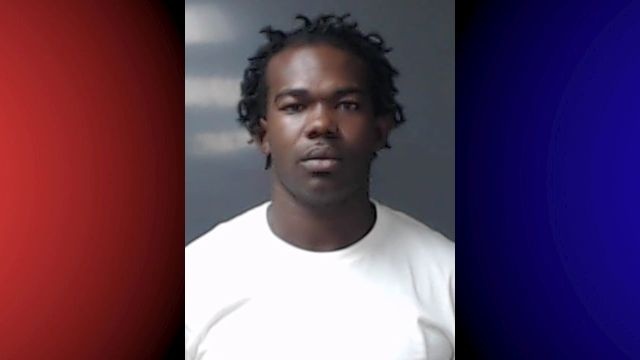 A Talbot County man is now behind bars after he was apparently linked to a string of robberies across the Eastern Shore.
According to the Queen Anne's County Sheriff, Terron Lovett, 24, of Cordova, was arrested on Saturday after he allegedly robbed the Shore Stop convenience store on Main Street in Stevensville.
A man, later identified as Lovett, apparently walked into the store with a gun wearing a face mask. Around $70.00 was taken in coins and cash.
Police say after numerous robberies all over Delmarva, authorities developed a description of a possible suspect vehicle. According to the sheriff's office, they were looking for a dark colored scion Tc.
Prior to Saturday's arrest, police say they were not close to arresting Lovett, let alone id'ing him. 
"We were hoping on either a DNA Touch or fingerprints, but I don't believe Mr. Lovett has a record so it would've been very difficult had it hadn't been for this," said Lt. Dale Patrick, public information officer for the Queen Anne's County Sheriff's office. 
Once authorities received reports that the Shore Stop was robbed by a man that fit Lovett's description, Patrick says they simultaneously responded both to the scene of the crime and to all three exit routes off of Kent Island looking for a dark colored Scion Tc.
Authorities say they located the car on Route 18. After the officers pulled the car over, Lovett was identified as the driver. Police say a K-9 unit scanned the car and eventually found a small amount of suspected marijuana and CDS paraphernalia. A further search found  ski mask and a realistic looking BB gun.
Lovett was arrested and a search of his person found $63.00 in small bills and $8.50 in change.
Officials say Lovett was interviewed by police working with other robberies. He was apparently connected to the robberies at the Valero Station in Stevensville on July 12th, the July 31st robbery at the 7Eleven in Centreville, along with eight other robberies in Salisbury and Delaware and possibly additional robberies on the western shore. Officials with Salisbury PD have not yet released which robberies he was connected to in Salisbury, but believe he may associated with Aug. 3rd robbery of the Royal Farms on S. Division St.
Although police say Lovett acted alone in his robbery of the Shore Stop, they have not ruled out the possibility that he used an accomplice in his alleged other robberies. 
According Capt. Rich Kaiser of the criminal unit of Salisbury Police, in the four robberies they believe Lovett was associated with in the area, they believe an accomplice was involved. 
Lovett is now facing numerous charges including three Counts of armed robbery and three counts of assault. Charges are also apparently pending in other jurisdictions. He is being held on $500,000 bond.
The investigation is ongoing.