State and local leaders converge in OC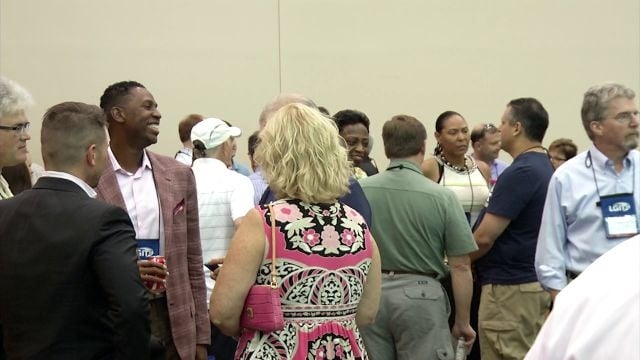 The Maryland Association of Counties (MACO) wrapped up it's annual Summer Conference in Ocean City Saturday, culminating the four day event where county leaders from across the state came together to discuss common challenges and brainstorm possible solutions.
Overall, MACO president and Montgomery County Executive Ike Legget (D) viewed the conference as a success and a chance for state leaders to hear things from a different view point.
"There are some issues that I think that are important especially at the local level that often times those at the state level are not quite aware of or at least they do not have the same perspective," Leggett said. "So by having an organization like MACO it allows us to collectively come together to advocate on behalf of the counties."
In Gov. Larry Hogan's absence, Lt. Gov. Boyd Rutherford attended the conference. Rutherford, who arrived on Thursday, also felt the conference was a success.
"It was a good opportunity to talk to local officials, understand a little bit of their challenges and concerns," Rutherford said.
Among the concerns brought up during the conference, the heroin problem in Maryland. Rutherford, who chairs the governor's heroin and opium task force says solutions are coming soon.
"When we issue our interim report we're going to have some suggestions in terms of things that can be done immediately some things that we'll be working on that may require some legislation," Rutherford said.
Also at the conference, State Superintendent Dr. Lillian Lowery spoke about the states youth apprenticeship program during one of the educational sessions.
According to a 2014 report from the Maryland Economic Development and Business Climate Commission, there are 132,000 unfilled jobs in Maryland with employers stating they cannot find qualified candidates with the proper skills to fill them.
Lowery says the solution is to offer internships that start in high school, that way young adults can start training for careers early.
Most importantly though, Lowery says we need to start listening to the youth.
"If we stop trying to fit that square peg in a round hole and let them tell us what they want to do and respond to what their wishes are, we have far better buy in and our students are then on a path that really does interest them so they stay motivated and sustain that path," Lowery said.
Maryland recently passed the Apprenticeship Maryland Act, which will give the program a two-year pilot period.