Seaford man facing charges after three crashes in one evening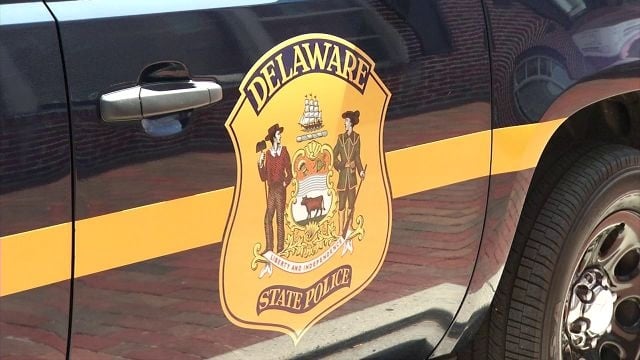 State Police say they are investigating several crashes in Seaford, all involving one driver.
Delaware State Police say on Sunday around 10:20 PM, a 1998 Plymouth Breeze driven by Sherman Henry didn't stop at a traffic light on Concord Road coming up to Sussex Highway, and hit the back of a 2003 Ford F550 that was stopped for the light.
According to the report, Henry then fled north on Route 13, where he hit the back of a 2009 Honda Accord, near the entrance of the Dairy Queen.
Police say Henry fled the scene again, but missed the turn onto Middleford Road, hit an embankment, and flew through the air, right into a 2003 Chevrolet Monte Carlo in the Popeye's parking lot.
Police say Henry was trapped in the car for a short time, but rescued by Seaford Volunteer Fire Department, before being taken to Nanticoke Memorial Hospital by EMS. He was reportedly being treated there for non-life threatening injuries.
Once he is released from the hospital, Police say he will be charged with 3rd offense driving under the influence of alcohol, two counts of vehicular assault 2nd degree, leaving the scene of an accident of personal injury collision, and various other traffic offenses.
The driver, and a passenger from the Accord were treated at Nanticoke Memorial Hospital for non-life threatening injuries, and released. No one else was injured in the crash.