Rotary Clubs team up for backpack giveaway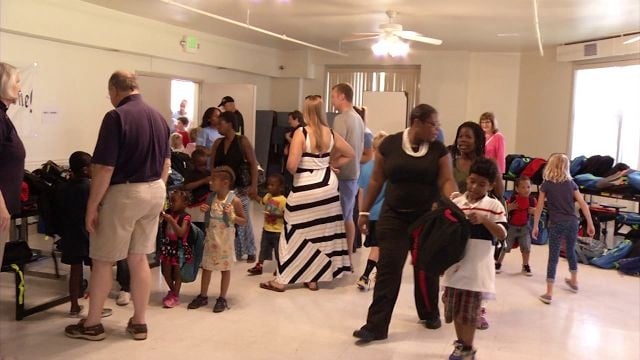 Hundreds of people lined up outside of the Christian center in Salisbury, Md. Saturday for the Rotary Clubs Book Bag giveaway.
Although the event only lasted a little over two hours, Rotarians said the planning to pull this off started over a year ago.
The event was a joint venture between all three Rotary Clubs in the area, the Salisbury Sunrise Rotary Club, the Rotary Club of Salisbury and the Rotary Club of Wicomico County.
All together, Rotarians said they were able to provide 600 backpacks stuffed with supplies to children in need.
However a few of those backpacks came from a special volunteer, nine-year-old Haylen Lawrence. Every year Lawrence asks for backpacks as presents for her birthday just so she can give them away at the Rotary Club's event.
"I do it because it's really fun to help out other people instead of just getting stuff for myself," Lawrence said. "It's fun to help and it's not fun to just be greedy."
According to both Lawrence and the Rotarians that helped, seeing children smile when they get a new backpack makes all the hard work worth it.