Lewes man arrested for slew of tool thefts in Sussex Co.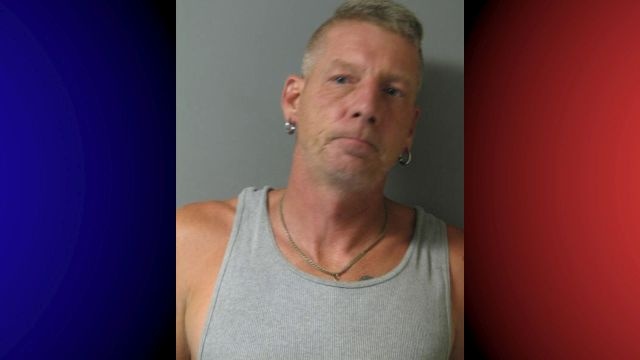 A Lewes man has been charged, after Police say they linked him to a series of thefts from vehicles in Sussex County.
Delaware State Police say they have been investigating several thefts from  vehicles in the Long Neck, Lewes and Rehoboth area. Officials say power tools were taken from vehicles that were parked in the parking lots of the Home Depot, the Lowe's Home Improvement Store and K-mart in Rehoboth Beach as well as, shopping centers along the Coastal Highway corridor in Rehoboth and the Longneck area.
On July 8, Troopers responded to Torrey Pines Place in the Villages of Red Mill Pond North, where a the driver of a suspicious white Hyundai Accent, was selling used power tools to the construction workers who were building houses in that development. Troopers got a similar call the following week, at Lewes Crossing at Beaver Dam Road, and again a week later from a contractor at a construction site near the Coastal Club in Lewes.
On July 30, Troopers looked into a theft from the parking lot of the Wawa in Longneck, where a man was repairing something, and noticed a small white car near the back of his truck. It was only later than he found his Makita circular saw, and Makita cordless screw gun missing. The items are reportedly valued at $550. The next day, the white Hyundai Accent was seen pulling into Lowes, pulling next to a Ford F350, and taking a Stihl chop-saw, valued at $800, from the bed of the truck, and throwing it in the back seat of his car.
Troopers immediately responded, and stopped the Accent on Shady Road. The driver, 41-year-old Richard Rausch Jr., was arrested. Police say they recovered the Stihl chop-saw, a Milwaukee sawzall, and a Ritchie yellow jacket refrigeration service tool set. He was charged with burglary 3rd degree, 17 counts of theft, criminal mischief, and nine counts of criminal trespass. Rausch was also apparently wanted by the Kent County Court of Common Pleas for failure to appear on traffic charges, as well as by the Sussex County Court of Common Pleas for drug charges. He is now being held at the Sussex Correctional Institution on a $25,109 bond.
Police say they have recovered other tools, but don't know the victims. Please contact Troop 7 at 644-5020 or Corporal B. Haupt at 703-3286 with any information to assist with locating the victims, or if you feel you may have been a victim.
The Delaware State Police urge people to utilize the following tips:
· Lock your vehicle doors and roll up you windows.
· Do not leave valuables inside or outside of your vehicle unsecured.
· Report any suspicious activity to 9-1-1 immediately