Fishing equipment stolen from OC Fishing Center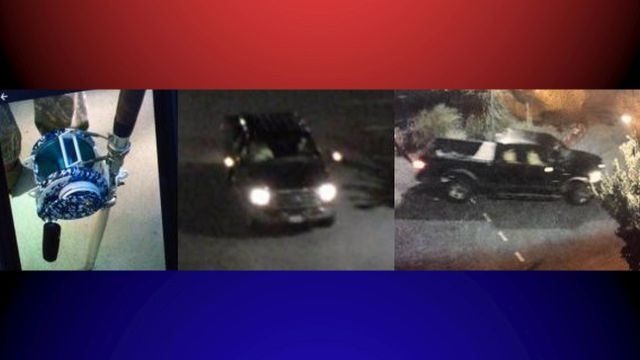 Members of the Maryland Natural Resources Police say a theft occured at the Ocean City Fishing Center on August 4, 2015.
Authorities report a custom fishing reel, identified by a blue and white camouflaged paint pattern and hand crank in the shape of a man's arm (pictured above) was taken from the property.
Police ask if you recognize the suspect's vehicle (also pictured above) or the custom reel, to contact Ofc. Maureen Ferguson from the Maryland Natural Resources Police at 1-800-628-9944 or maureen.ferguson@maryland.gov 24 hours a day.
Authorities maintain that subjects can remain anonymous.