Fifth sex trafficking co-conspirator sentenced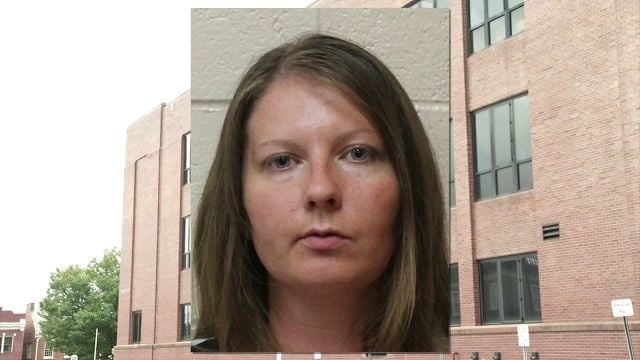 The fifth and final co-defendant in the human trafficking ring is going to prison. Mary Paulos found out on Wednesday that she will be incarcerated for the next 15 years, for her role in a human trafficking ring operating out of the America's Best Value Inn in Salisbury this past fall. But there is a good chance she could be released much earlier than that. Essentially the judge agreed to give Paulos a huge break. Her plea deal could allow her to avoid prison all together.
Paulos is a new mother but she will now spend the next few years separated from her infant son. But as part of a deal with prosecutors, Paulos pleaded guilty to charges of false imprisonment and conspiracy of human trafficking, and in return she will be placed in a mental health program. If she completes it in good standing, Paulos would only have to serve 5 years supervised probation.
47 ABC spoke with Assistant State's Attorney Kristen Schultz and she tells us, "I think she is in the position where she deserves the chance to try to rehabilitate herself and I feel like the plea agreement gave her that opportunity and the ball is in her court."
Investigators found that Paulos played the mother-figure to the 4 women who were being held against their will at the hotel. She monitored them, fed them, and set up times and dates for the victims to have sex with paying customers.
On Wednesday morning at Wicomico County Circuit Court, Paulos told the judge she was just as much a victim as the women she monitored. Paulos blames difficult life experiences in her past for depression and mental health issues ultimately leading to an addiction to heroin. She says she was frightened of ring leader Cornelius Briddell and simply cooperated with him to stay safe. Paulos was six months pregnant with her son at the time.
Schultz tells 47 ABC, "She was a victim at one point and we have to acknowledge that and at some point she crossed over and she did harm to other people so we tried to fashion a plea that gave her the opportunity to rehabilitate herself but also gave her some level of culpability and punishment."
Prosecutors say Paulos is wanted for violating her probation in Delaware and until that is sorted out she will not be enrolled in the mental health program, which means she could be waiting in prison for some time. We're also told placement in a treatment facility can take considerable time as well, because it all depends on what is available and what level of care Paulos might need.
On Monday Marcus Foreman was sentenced to 15 years in prison for being the lookout in the human trafficking ring. The ring leader, Cornelius Briddell, is now serving 145 years in prison. He was sentenced in July.