Crime down in Crisfield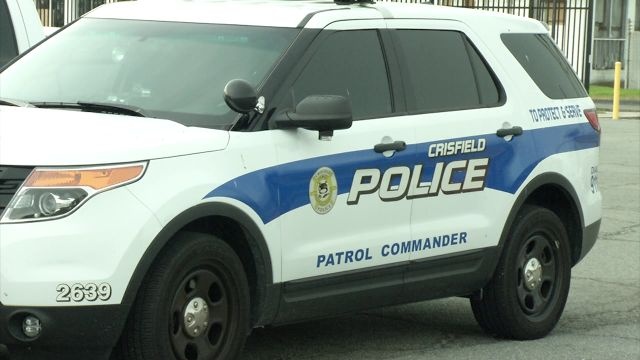 Community policing and community engagement, that's what Crisfield Police Chief Michael Tabor said has been key in lowering Crisfield's crime rate.
"In the past we have people that always come forward and I think that has to do with police officers getting out of their car, walking foot patrol and talking to people," Tabor said.
Over the past year Tabor tells 47 ABC that Crisfield has closed 86 percent of its total criminal cases. The national average, according to the FBI,  is 32 percent. Tabor gives part of the credit for lowering the crime rate to a program he started two years ago.
"We have a community prevention program, it's called cops, or citizens on patrol, where each (citizen) gets a bumper sticker and they place it on their vehicle and they get a number and they call that in to report crime," Tabor said. "I can't tell you how much that's helped in Crisfield to bring this  crime rate down."
Tabor said the program has roughly 70 members in it.
According to Mayor Kim Lawson, the police engagement doesn't just stop there. Police also reach out to the youth in the community he said.
Lawson said the police engage with high school students and actually get to know them.
"I'm not talking about a periphery access, I'm talking about really engaged with them on a regular basis so that these young people learn a respect for the police officers, as well as the police officers learn who the community is," Purnell said.
Tabor arrived in Crisfield nine years ago and since then city has slowly, but surely lowered its crime rate. According to crime stats from 2014,  Tabor said Crisfield only had four thefts. In 2006, there were 150.Total criminal offenses dropped from 202  to 44 in 2013, in a city with a population around 2,700.
City Councilwoman Laverne Johnson said the pathways of communication between police and community are clear, thanks to Tabor.
"He invites the community to come out to him or come to the police department, (converse) with him or have conversations with him whenever they want to or he's always available. So I think that makes it a little bit better for people in the community," Johnson said.