AG Denn addresses Delaware's heroin and opioid problem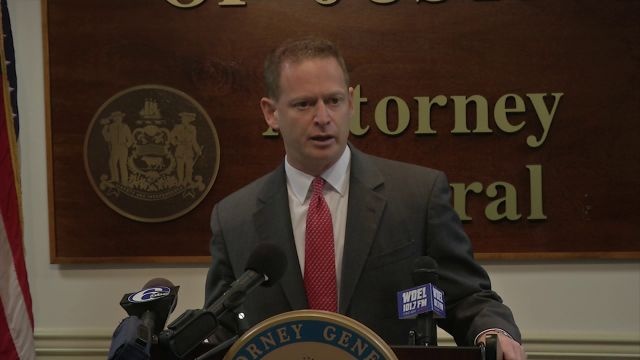 Within the past year, Maryland Governor Larry Hogan established a heroin task force to tackle what he called growing epidemic.
It's a nationwide problem and today in Delaware, Attorney General Matt Denn revealed his plan for the first state.
"The harm from the use and trafficking of drugs extends far beyond the actual victims and their families. I can tell you from my first seven months in this job that many of the homicides for which we have suspects involved the sale or purchase or theft of drugs."
According to the CDC, between 2002 and 2013 heroin-related overdose deaths have nearly quadrupled.
Data from 2009 and 2010 show that Delaware had the 9th highest drug overdose rate and the 5th highest rate of opioid sales.
Thursday afternoon Attorney General Matt Denn outlined a four-part plan to curb the epidemic.
Denn is calling on the state to consider the formal review of all deaths caused by heroin and prescription painkillers so a review board would discuss in each case what could have been done better. Currently, that only happens following the death of a child.
Denn also wants to revamp the regulations for prescribing opioid drugs so there's more follow-up with patients.
"We don't believe that the state's regulations as it's currently written, require enough due diligence before opioid drugs are prescribed in some cases. And we don't believe that they require enough monitoring for patients when opioid drugs are prescribed for extended periods of time."
A bright spot of the announcement was the push for the expanded use of Naloxone, a life-saving drug that reverses the effects of a heroin or opioid overdose.
So far three Delaware police departments have been carrying Naloxone New Castle, Middletown, and Ocean View.
All three have reported cases in which the drug saved lives.
Another drug treatment for those suffering from addiction was also on the list for Denn, who wants to gather experts to find the best way to utilize drugs like Suboxone, Methadone, and Naltrexone medications used not to treat an acute overdose but to be used as part of a treatment plan for addiction itself.