UPDATE: Former counselor sentenced for sexually exploiting infant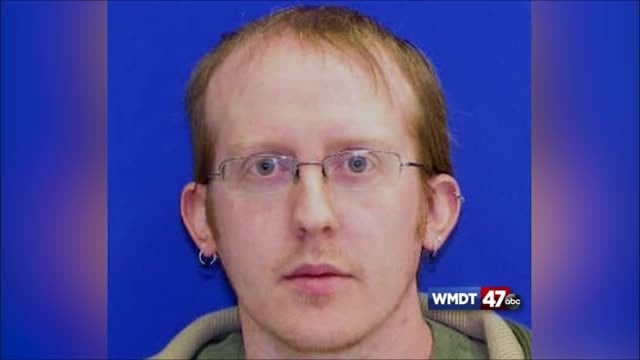 After pleading guilty to sexually exploiting a child back in April, a Greensboro man has now learned his fate. On Thursday, 35-year-old Stephen Schaffner, was sentenced to 35 years in prison, followed by supervised release for life, for a conspiracy to sexually exploit a child, and for sexual exploitation of a six week old baby. He will also have to register as a sex offender, once released.
According to his plea agreement, Schaffner worked as a licensed associate counselor in Arizona for four years, and a clinician in Easton, Maryland for 18 months. He reportedly worked with children, and sex offenders providing behavioral health and education services. In 2012, Schaffner sent an adult counseling client inappropriate text messages of a sexual nature, and was later fired, and had his license suspended. In the plea, Schaffner reportedly admitted that he started collecting child pornography in 2004, expressing interest in boys ages zero and up, and his apparent desire to commit violent sexual abuse against infants, including making the children cry, and injuring or killing children in the course of sexual abuse, reportedly including ways to ensure that the kids didn't say anything about the abuse, including drugging or killing them.
During his on-line escipades, Officials say he met Michael Lutts online in June 2014, who lived in California and worked as a pediatric nurse at a hospital there. In August of that year, Lutts brought home a six week old baby boy, who was born prematurely, as a foster child. Lutts then texted images of the infant to Schaffner, who then over the next several hours directed Lutts to sexually abuse the child. Lutts took photos and videos during the sexual abuse, to send to Schaffner. Schaffner and Lutts also apparently discussed Schaffner travelling to San Diego to rape the baby.
A federal investigation into those transmitting child pornography, reportedly led authorities to search Lutt's home in San Diego, where they say they seized a cell phone that contained images and videos of Lutts sexually molesting the infant.
"The defendant was caught because in 2014, police were still able to obtain a warrant and find images on a cell phone," said U.S. Attorney Rod J. Rosenstein.  "Companies now market encrypted devices that are immune from search warrants and allow pedophiles to molest children and trade photographs with little risk of detection, even when a federal judge finds that there is probable cause and issues a court order. Law enforcement officials have a responsibility to alert law-abiding citizens about the consequences of 'going dark,' so they will not be surprised when police cannot obtain evidence of serious crimes."
Michael Lutts pleaded guilty in federal court in the Southern District of California to three counts of sexual exploitation of a child and is scheduled to be sentenced on October 13, 2015.