Two arrested for three robberies in Milford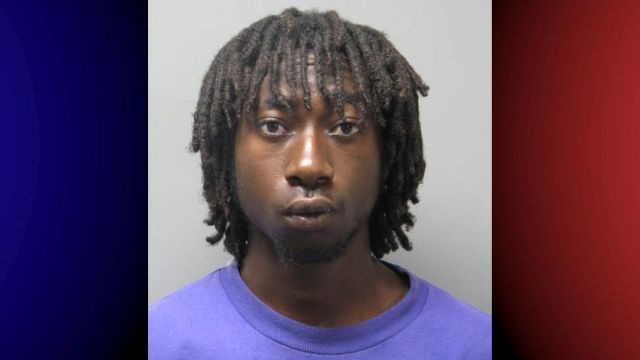 Police in Milford say they have made two arrests, in connection to three assaults and robberies that happened on two separate occasions, in April and May of this year. Milford Police say on Tuesday, they arrested 19-year-old Quentrae Carroll, in relation to a series of robberies and assaults that happened in the spring. A 17-year-old had apparently previously also been taken into custody, in connection to the same crimes.
Investigators say the initial incident happened on April 21, when Carroll, the 17-year-old suspect, and another man, walked up to a 19-year-old man, in the parking lot of the Brightway Commons Apartment Complex. The three allegedly threatened to shoot the victim, if he didn't turn over his property to them. The victim apparently gave the suspects his items, and the three fled on foot.
On May 21, Police say the 17-year-old, Carroll, and two other men, walked up to two men, a 29-year-old and a 52-year-old, on North Street, and started punching the older victim. The four apparently hit him in the face numerous times, before hitting him in the face with a glass bottle, knocking him unconscious. Police say the four suspects then went through the victim's pockets, taking his property, before turning their attention to the 29-year-old. The suspects then reportedly attacked the 29-year-old, punching him in the face and head, before stealing items from his pockets, and his sneakers. The 52-year-old victim was rushed to Milford Bayhealth Hospital, before being transferred to Kent General Hospital, because of the severity of his injuries, which apparently included a fractured skull, a brain bleed and other serious facial & head injuries. The 29-year-old reportedly suffered minor injuries, but refused treatment.
After Police linked Carroll to the crimes, they charged him with 3 counts of robbery 1st degree, possession of a deadly weapon during the commission of a felony, assault 1st degree, 2 counts of conspiracy 2nd degree, and assault 3rd degree. He is now being held at Sussex Correctional Institution on a $85,000 cash bond. The 17-year-old was already reportedly in custody on similar charges, before Carroll's arrest, and is being held at the Stevenson House Detention Center on a secured bond.
Police say this series of incidents remain under investigation.