Tempers flare as Tri-County heats up Strutters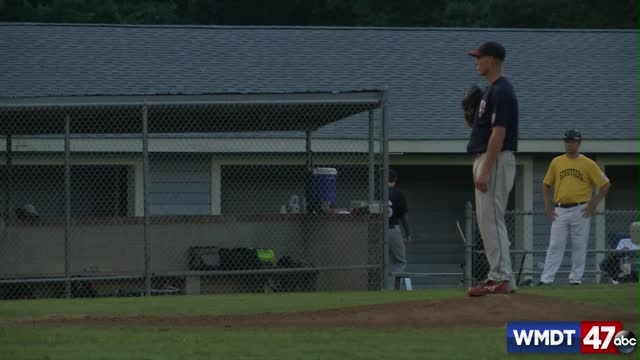 Tri-County got their second win in a row, and their sixth in their last seven games defeating the State Line Strutters 8-6.
Things got a little chippy in the top of the third inning, when Strutters CF Joel Maher didn't like the inside throw of Tri-County pitcher Corey Wiley. After the two exchanged words, Maher was hit by the next pitch and began his way to the mound. After being seperated by teammates, umpires, and coaches, Maher would take first base. A couple batters later, Maher would score the game's first run on an RBI single by Brandon McCabe.
Tri-County's bats would come alive in the bottom of the fifth, Jared Ganch would RBI single down the third base line, and score Pat Kohl. Brian Hall, Corey Wiley and Zach Hawke each had RBIs in the inning as Tri-County used the frame to take the lead and eventually the win.